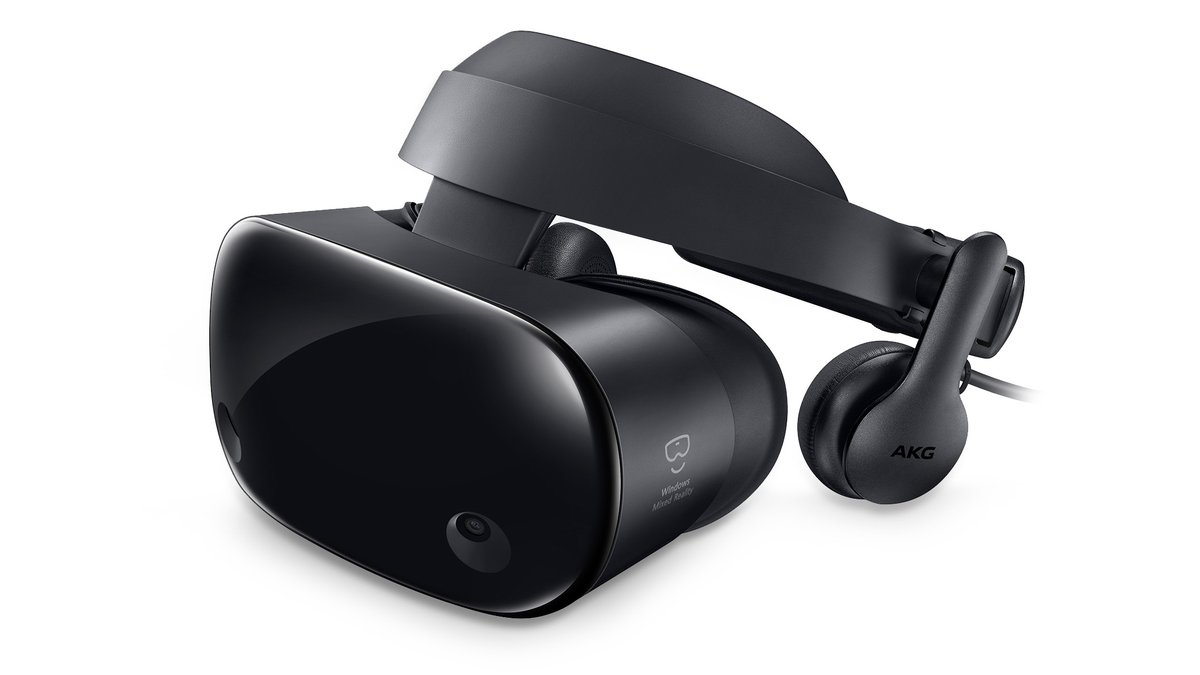 Samsung is getting ready to foray into the Windows Mixed Reality space. The company is reportedly working on its own Windows Mixed Reality headset. Twitter user WalkingCat has shared images of the headset that gives a clear look at the design.
It appears to feature six degree-of-freedom tracking. Also seen in the images are Microsoft's motion controllers and AKG branded headphones with the headset. Last month, Asus announced Windows Mixed Reality headset. Earlier this month, Lenovo unveiled Windows Mixed Reality headset

There is no information about the specifications of the headset as of now but most likely it will be similar to other Windows Mixed Reality headsets when the platform launches alongside the Windows 10 Fall Creators Update on October 1. Microsoft is holding Mixed Reality event on October 3rd in San Francisco and it is expected that it will announce the Samsung Mixed Reality headset.
[HTML1]