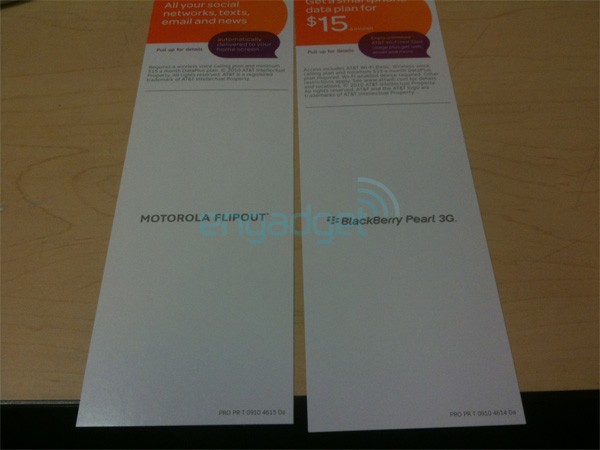 AT&T is planning to launch some good line of handsets in September and October. According to Engadget, AT&T is going to launch Motorola Flipout on September 19th along with LG Neon II. You will also see some new Blackberries in AT&T back yard, Blackberry Pearl 3G and Blackberry Curve 3G is coming to AT&T on October 3rd, both phones are available on multiple carriers worldwide.
And now, lets talk about some unknown follows. 4 handsets are coming out on October 17th. One of them is the Pantech Lazer, which is an unknown handset and no further details on it. Two phones are coming from Motorola, one is the Motorola Bravo and the other is Motorola Flipside, and both are possibly Android powered handsets, and two phones are also coming from Samsung, and rumors has it that both are Windows Phone 7-powered. On October 17th, if the rumors are true then you will see AT&T first and second WP7 device, one is the Samsung Universe, and the other is Samsung Patek.
Folks, nothing is written on stone, so don't take it serious, just take it like "just another rumor". But if the rumor is true, then I think AT&T folks are going to have a party then !