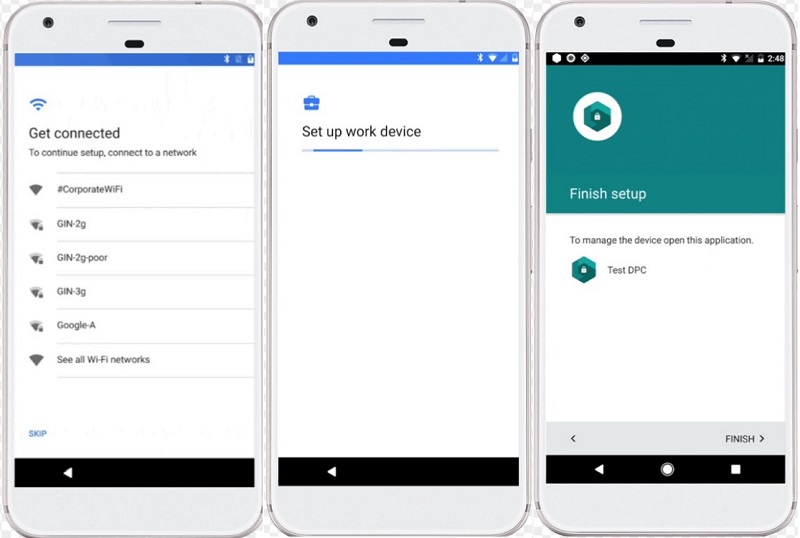 Google has announced a new Android "zero-touch" enrollment service to make it easier for companies to preconfigure devices before handing over to their employees.
The new initiative allows IT to deploy corporate-owned devices in bulk without having to manually setup each device. This removes the need for users to configure their devices manually and they can start using the device with management, apps and configurations by just signing in. Currently, zero-touch works only on the Google Pixel devices however the company is working with several OEMs to bring zero-touch to their devices, including Samsung, Huawei, Sony, LG Electronics, HTC, Motorola, Honeywell, and Zebra. Huawei Mate 10, Sony Xperia XZ1, and XZ1 Compact are the first devices that will support the new deployment option.
Organizations can use software from leading enterprise mobility management providers (EMMs) including VMware AirWatch, BlackBerry, MobileIron, IBM, SOTI, GSuite and others to specify configurations and device policies that are automatically applied to employees' mobile devices during the initial setup.