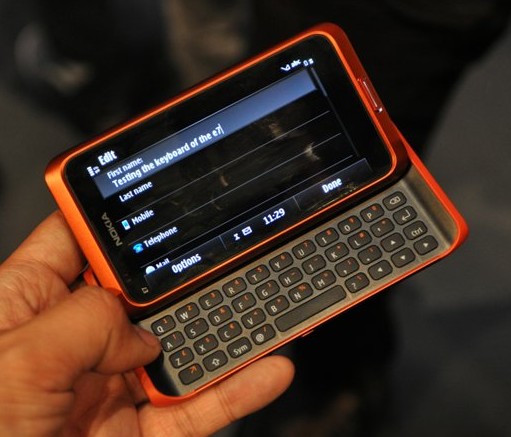 The Nokia E7 was announced today and was leaked partially few months ago. It a business smartphone and the hardware is one of the best we have seen on a Nokia so far.
Nokia E7 Price
The price of the device is close to 640 USD approx and Price in India would cost atleast Rs.30000 approx before taxes. We can expect this device to cost Rs.30-33K range at launch.
No info is available on pricing except Europe at this point.
UK retailer Expansys would sell the E7 for 584.99 GBP from Jan 11 2011 !
Nokia E7 Launch Date
A leaked UK release roadmap showed us that the E7 was coming and it was expected to hit UK stores in November 2010. Nokia has also confimed today that the E7 will be available in last quarter of 2010.
Are you going to buy the E7 ? How much would you pay for this device ?