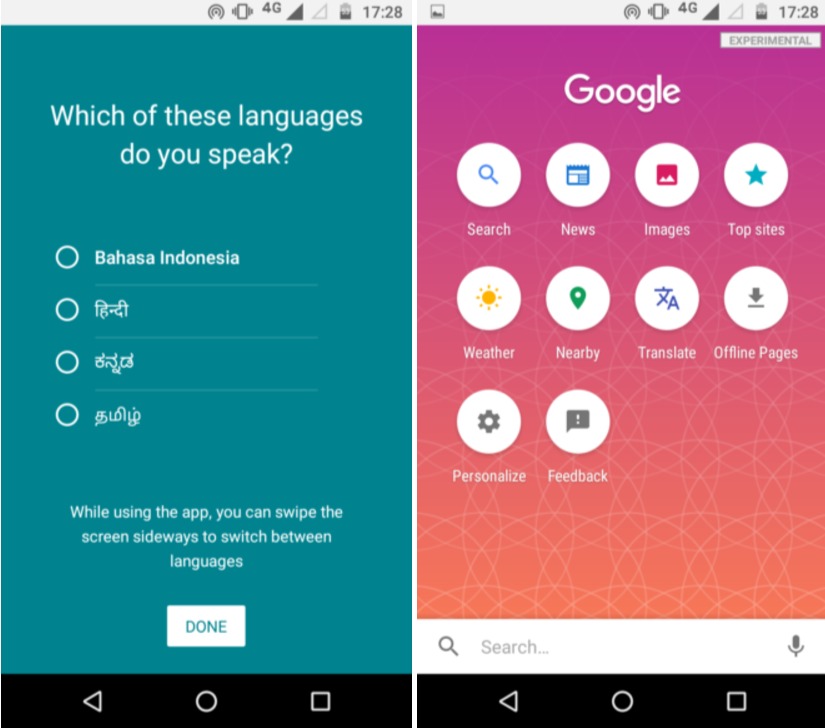 Google is testing a lighter version of its Search app that is aimed at users in regions that have slow or poor internet connection. The app was recently spotted in an ad on Facebook in Indonesia, inviting users to test it out.
The Google Search Lite app is light in weight and takes up less space on phones and use less RAM when running. It uses less data and supports offline features. The app works similar to the original Search app and works in places with slow internet connection. As per the screenshots, the you can change the language and the home screen has several quick action buttons for translation, weather, news, offline pages, images, and more. You can personalize these shortcuts as per your needs. In addition to text search, you can also perform voice search. You can decide whether you want to use 'lite' web pages or the internal web browser, depending on your data usage preferences. You can sideload the APK file via APK Mirror as well.
With Search Lite app, Google will join the bandwagon of other social networks that already have lighter versions of their app. Last month, LinkedIn launched LinkedIn Lite in India. Twitter rolled out Twitter Lite and YouTube unveiled YouTube Go beta mobile app in India this year. Facebook launched Facebook Lite in India in 2015.