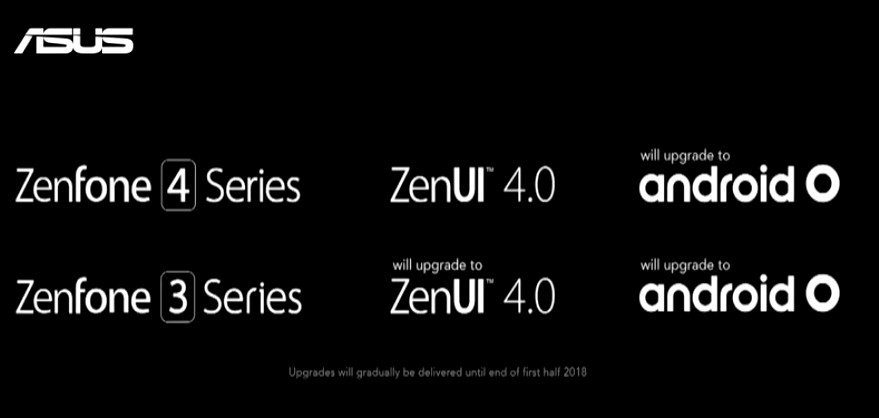 At the announcement of ZenFone 4 series in Taiwan yesterday, Marcel Campos, Head of Global Content Marketing at ASUS confirmed that the company will upgrade both the ZenFone 4 and ZenFone 3 series smartphones to Android O gradually by the first half of 2018. The ZenFone 3 series will also get the latest ZenUI 4.0 that is present in most of its latest phones running Android Nougat.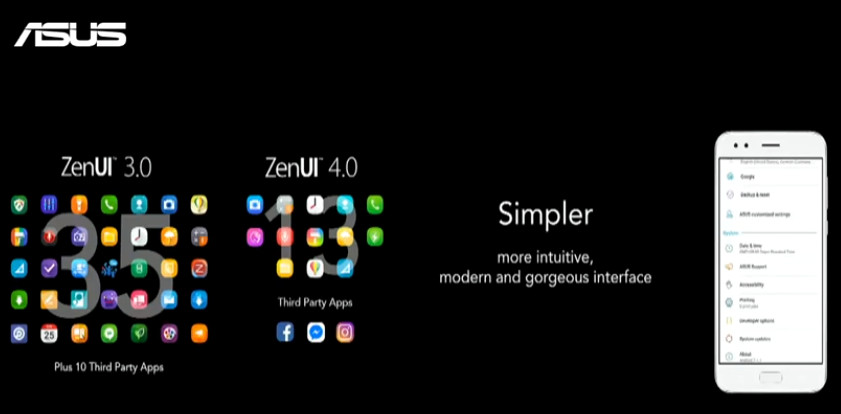 Marcel said that the ZenUI 4.0 has been completely overhauled keeping the end users in mind. It cut more than 43% pre-installed redundant apps from ZenUI 3.5 to just 13 apps in 4.0 so users get more storage and less interference from the manufacturer. "We are giving you the freedom to choose what you want inside your smartphone," he said.
Highlights of ZenUI 4.0

Cleaner, lighter – ZenUI 4.0 brings us a smart UI design through and through, with a fresh new look that is cleaner and lighter, giving you a pure visual delight.
Gallery: Sort your photos the smart way – The new AI-powered Gallery organizes your photos using facial recognition.
Refreshing beauty – A fresh new image every time you light up your screen! Featuring stunning preloaded wallpapers, the lock screen slideshow also lets you subscribe to your favorite wallpaper categories online.
Themes: Small details, great visuals – Let your screen come to life with the graceful and dynamic animated themes. Or get immersed in the visual stories of the new living themes as the scenes change throughout the day.
Safeguard: Let your friends and family track your path online whenever you send them your location. You can also trigger the SOS feature to immediately call your preset contact or local emergency number, and send out messages with information on your current location during an emergency.
Game Genie – Lets you boost your gaming speeds, search for the best cheats and walkthroughs, and live stream or record your gameplay  and also helps you repeat frequent in-game actions automatically with Macro, so you can get your upgrades or reach a higher score faster and effortlessly. The new Lock mode also prevents accidental switching between screens, so you can stay focused on your quest. Get ready to conquer the world of mobile gaming with Game Genie!
Twin Apps – Separate your work and play with two accounts on the same social media or messaging platform without having to log in and log off all the time
Page Maker –  Saves all your articles and highlighted excerpts on your device and backs them up on Google Drive, and you can retrieve and read them later anytime, anywhere. Automatically recommends tags for every saved article, making everything organized and easily searchable.
We should know the exact roll out details for the phone in the coming months after the Android O is released by Google.