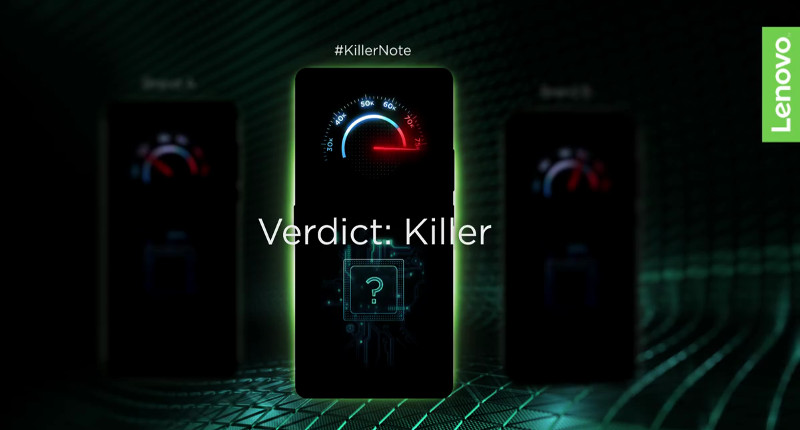 Lenovo launched the Vibe K5 Note smartphone powered by MediaTek Helio P10 back in August last year, after few months it launched the K6 Note powered by Snapdragon 430 in December. Today it has released a new teaser for the #KillerNote, its upcoming Note series phone that hints at the new processor that will power the phone. The caption for the video says: Ordinary performance will be a thing of the past. The new #KillerNote is set to blow you away!

[HTML1]
It first teaser video shows a phone from Brand A with Snapdragon 430 and calls it very ordinary and the Brand B phone with Snapdragon 625 and calls it ordinary and says that the processor that will power the upcoming Note series phone will be killer. This could be more powerful Snapdragon 630 that is said to power the Moto X4 or the Snapdragon 660 that is powering the OPPO R11 and is said to power the HTC Ocean Life.
There are also chances for the company to go with MediaTek again since we have seen a lot of latest Moto devices powered by MediaTek SoCs. Lenovo says that the new Note smartphone will arrive soon. It could be launched sometime in August.
What are your expectations for the upcoming Lenovo K7 Note?