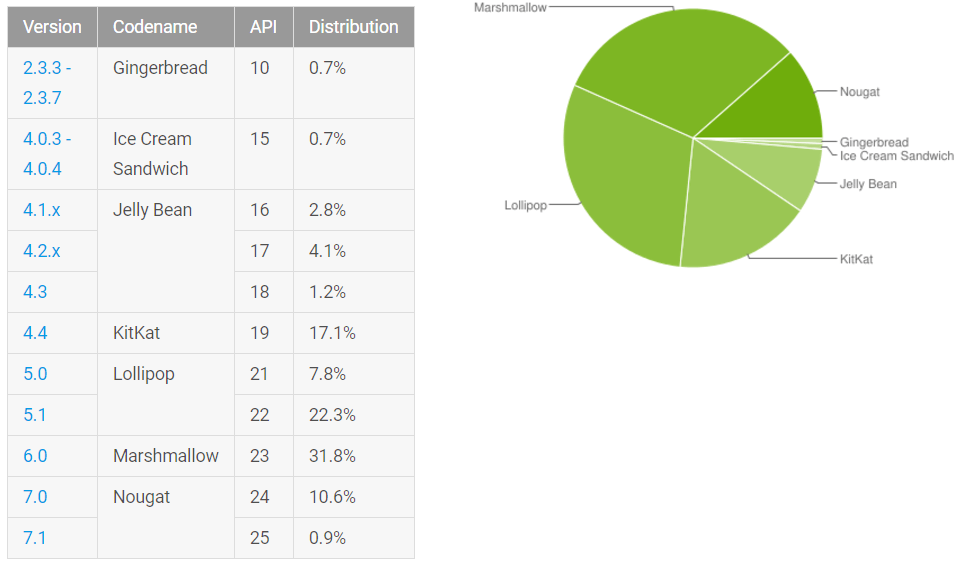 Android Nougat adoption has finally crossed the 10% mark and is now installed on 11.5% of all active Android devices, according to Google's Android distribution numbers. Last month Nougat adoption was at 9.5%.
Android 7.0 Nougat is present on 10.6% of Android devices while Android 7.1 is present on just o.9% of devices. Marshmallow has increased from 31.2% in June to 31.8% in July. Meanwhile, Lollipop grabs second spot with 30.1% share down 0.7% from 30.8% since June. Jelly Bean is also down to 8.1% while. Finally, Ice Cream Sandwich and Gingerbread are down just 0.1% each and both of them are installed on just 0.7% of all Android devices.
These numbers are compiled from Android devices that accessed the Play Store in a seven-day period ending on July 6, 2017.