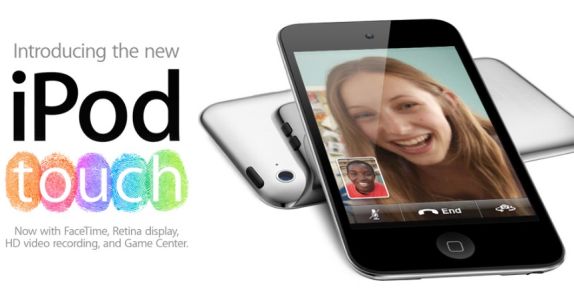 The iPod Touch is pretty much an iPhone without a phone. When Apple released the iPhone 3GS , i tried hard to get hold of one without a contract for a reasonable price and was disappointed. The iPod 32 GB came to my rescue then with the same faster processor and plenty of RAM. I still use the iPod Touch as a Music and Gaming device. Apple today announced the 4th gen iPod touch today along with the revamped Nano and Shuffle and Apple TV.
New iPod Touch 4G Features
Retina Display
HD Video Recording using Rear Camera
Facetime with Front Facing Camera
40hr battery life for audio playback
7.2 mm thickness
Three-axis gyroscope
iPod Touch 4G Price and Availability
The new iPod Touch goes on sale in USA next week
$229 USD 8GB – Rs.11K approx
$299 USD 32GB -Rs.14K approx
$399 USD 64GB -Rs.19K approx
Are you going to buy the new iPod touch ? Are you impressed ?