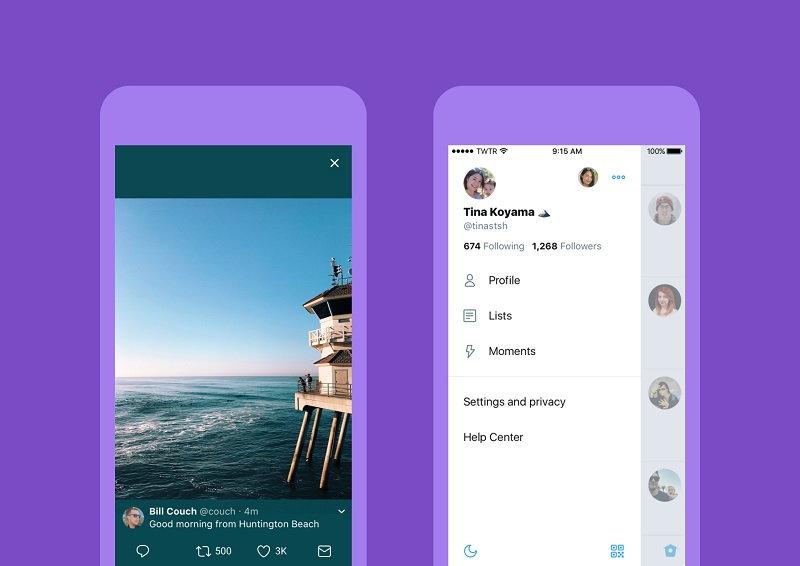 Twitter has undergone a major makeover in terms of design with the latest update. The micro blogging site will adorn a new look across mobile and web apps. 
Twitter says the latest revamp is aimed at making the platform lighter, faster, and easier to use. Up first, there is a new side navigation menu that has profile, additional accounts and settings tab. There are fewer tabs at the bottom of the app for clear and easier browsing. The Android app already had this tweaked UI and now Twitter is bringing it to iOS as well. Twitter has refreshed the "like," "retweet," and "reply" icons while the users' profile photos are now circular. Links to articles and websites now open in Safari's viewer in the Twitter app so you can easily access accounts on websites you are already signed into.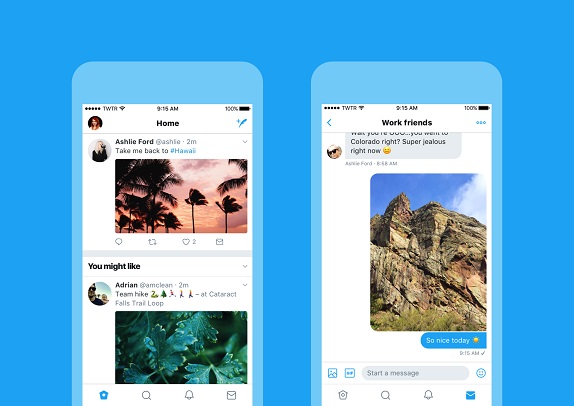 The latest update has also revamped typography to make it more consistent. There are now bolder headlines to make it easier to focus on what is happening. Twitter says, the reply button has been changed to a speech bubble, because people thought the previously used arrow-shaped button "meant delete or go back to a previous page".
Up next, Twitter has added intuitive icons to make it easier to engage with tweets which is helpful especially for new users. Icons are now lighter for more seamless interaction.
All the aforementioned changes will be rolled out to twitter.com, Twitter for iOS, Twitter for Android, TweetDeck, and Twitter Lite over the coming days.