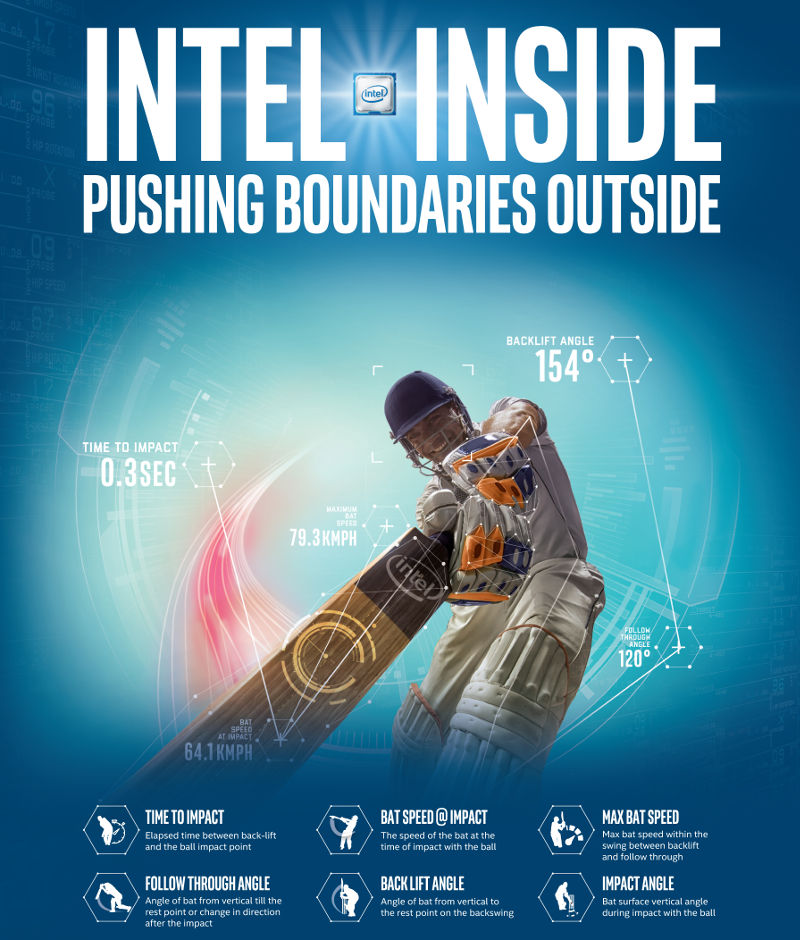 Intel today announced that as an innovation partner for the International Cricket Council (ICC) Champions Trophy, it will display new innovations including Intel drone for advanced pitch analysis, a bat swing profile using a bat sensor powered by an Intel Curie module and a cricket VR experience for the fans at the stadiums in UK, starting June 1st.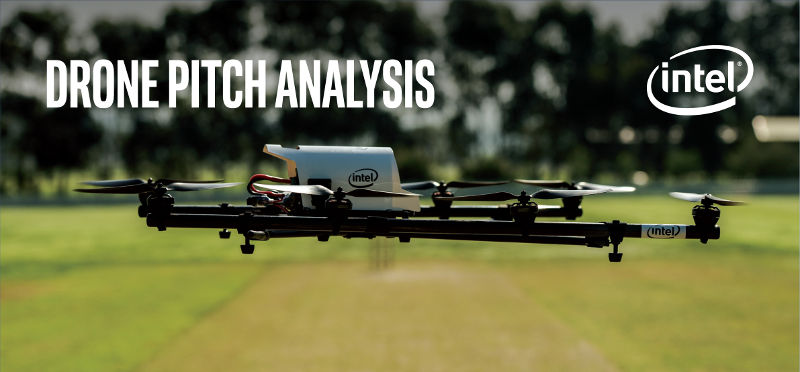 The Intel Falcon 8 Drone, equipped with high-definition and infrared cameras will be used for advanced pitch analysis before every match. Images captured by the drone will offer rich visual data on pitch conditions such as grass cover, grass health and topology, which will be used to generate daily pitch reports leveraged by commentators during broadcasts.
New bat sensor powered by Intel Curie technology that can be mounted on any cricket bat can generate data for every stroke that the batsman plays. With this technology, parameters like back-lift, bat speed and follow-through can be tracked for every cricket stroke. Several batsmen will use these bat sensors in the games at the 2017 Champions Trophy, enabling new insights on stroke play and rich storytelling during broadcasts.
Speculur BatSense will soon let cricketers to measure, track and improve their batting skills. Speculur plans to make Speculur BatSense with Intel Inside available in Australia, India, the United States and the U.K. in the second half of 2017.
Intel will also be showcasing innovative experiences for in-stadium fans. Virtual reality (VR) experience zones at The Oval and Edgbaston will allow fans to experience facing a virtual bowler in an immersive cricketing environment. Using a head mounted display (HMD), the player will be able to test his or her batting skills against a virtual bowler. Using the Intel Curie technology-enabled cricket bat, the player will be able to see data from a swing, such as bat speed and back-lift angle, as well as a simulated score from the VR session.