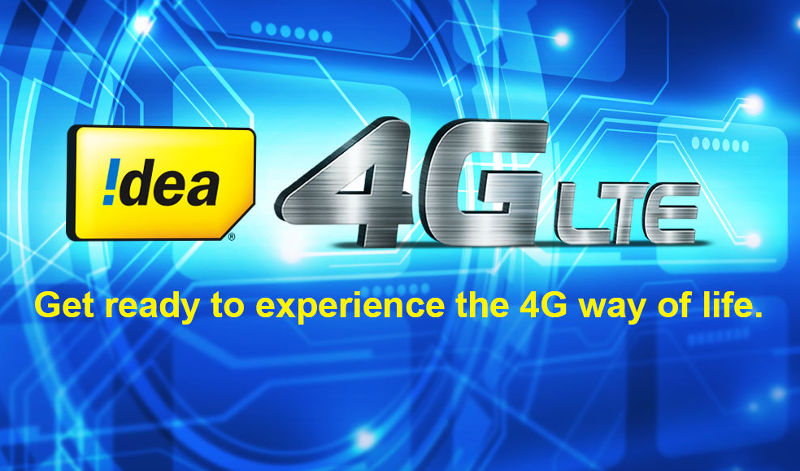 Idea has announced that it has completed pan-India 4G rollout with the  latest launch of 4G service in Mumbai. The telecom operator has 4G spectrum in 20 circles, except Kolkata and Delhi where it provides mobile broadband on 3G network.
Idea said in a statement to PTI,
With the launch of 4G LTE services in Mumbai, Idea declares pan-India mobile broadband operations in shortest possible time. Idea mobile broadband services are now available to over 525 million Indians covering near 6,000 towns and 100,000 villages on 3G and 4G network pan India.
Idea is scheduled to expand its 2G, 3G and 4G services to over 300,000 sites on 2G (GSM), 3G (HSPA) or 4G (LTE) services continuing the growth momentum. The company has invested Rs 7,800 crore on networks in 2016-17 and further plans to spend Rs 6,000 crore in the current financial year.
The company will offer 10 GB 4G free promotional to all its 4.4 million existing Idea customers, both on prepaid and postpaid services and new customers who join during the offer period of 90 days starting from May 25 to August 22, 2017. Customers upgrading to 4G SIM will get an incremental 4GB 4G data for 14 days. Both these trial offers will be available concurrently.
Airtel completed its pan-India 4G rollout in December last year.