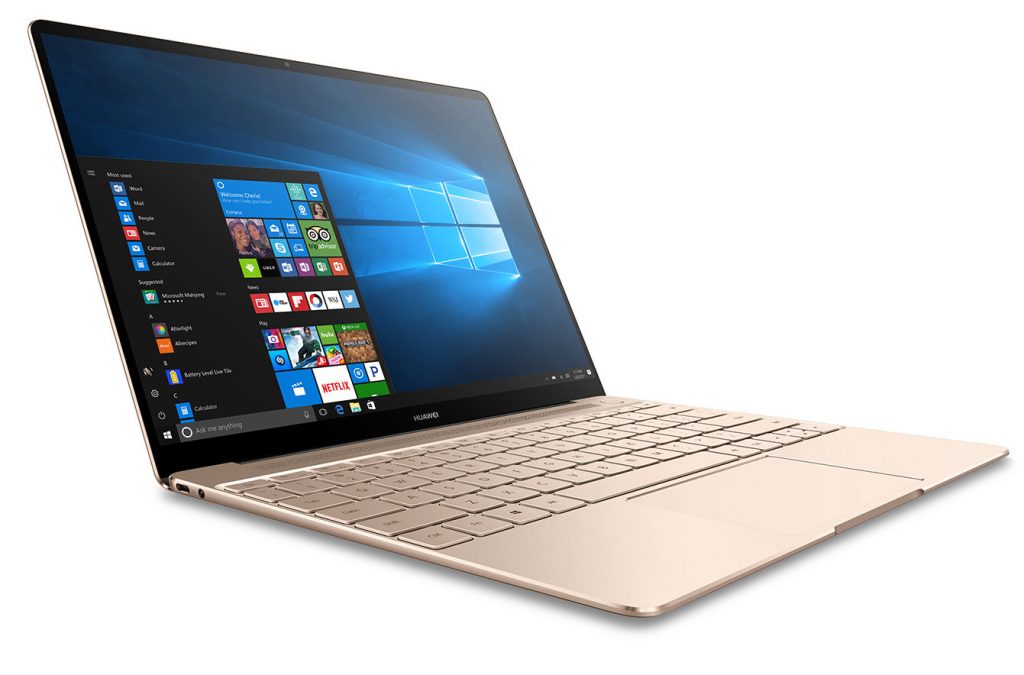 Huawei has introduced three new MateBooks- MateBook X, MateBook E and MateBook D. The MateBook X and MateBook D are laptops while the MateBook E is a convertible. All the three devices are powered by Windows 10.
First up, the MateBook X features an 88 percent screen-to-body ratio and 4.4mm bezels with a 3:2 aspect ratio. It comes with HUAWEI Space Cooling Technology, Microencapsulated Phase Change Material – commonly used in the aerospace field. The device sports a 13-inch 2K display screen with Corning Gorilla Glass and eye comfort technology It is powered by a 7th Generation Intel Core i7 or i5 processors. It has a fanless design and there is a 41.4Wh battery.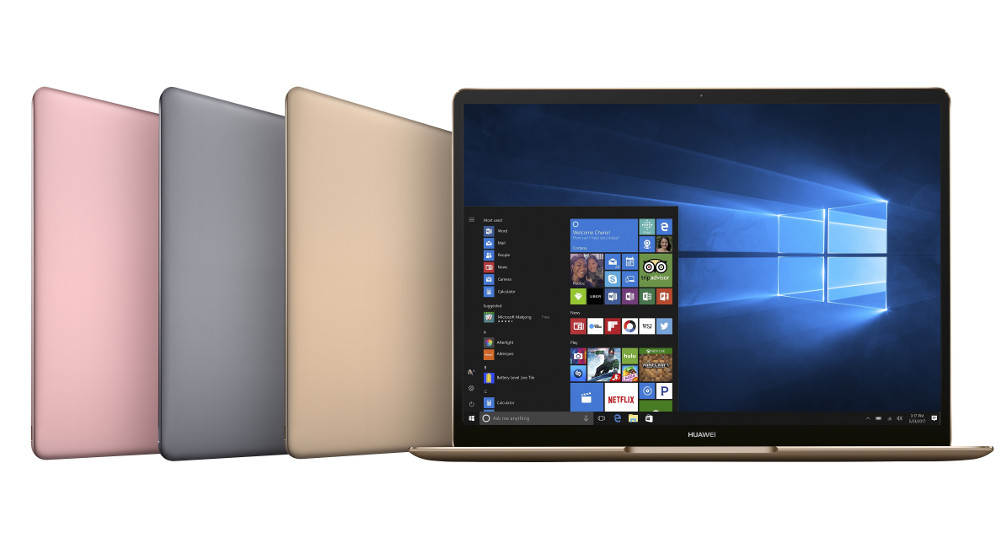 The MateBook X features Dolby Atmos Sound System with speakers co-designed with Dolby. There is a fingerprint sensor into the power button that works with Windows Hello. It is available in three colors: Prestige Gold, Space Gray and Rose Gold.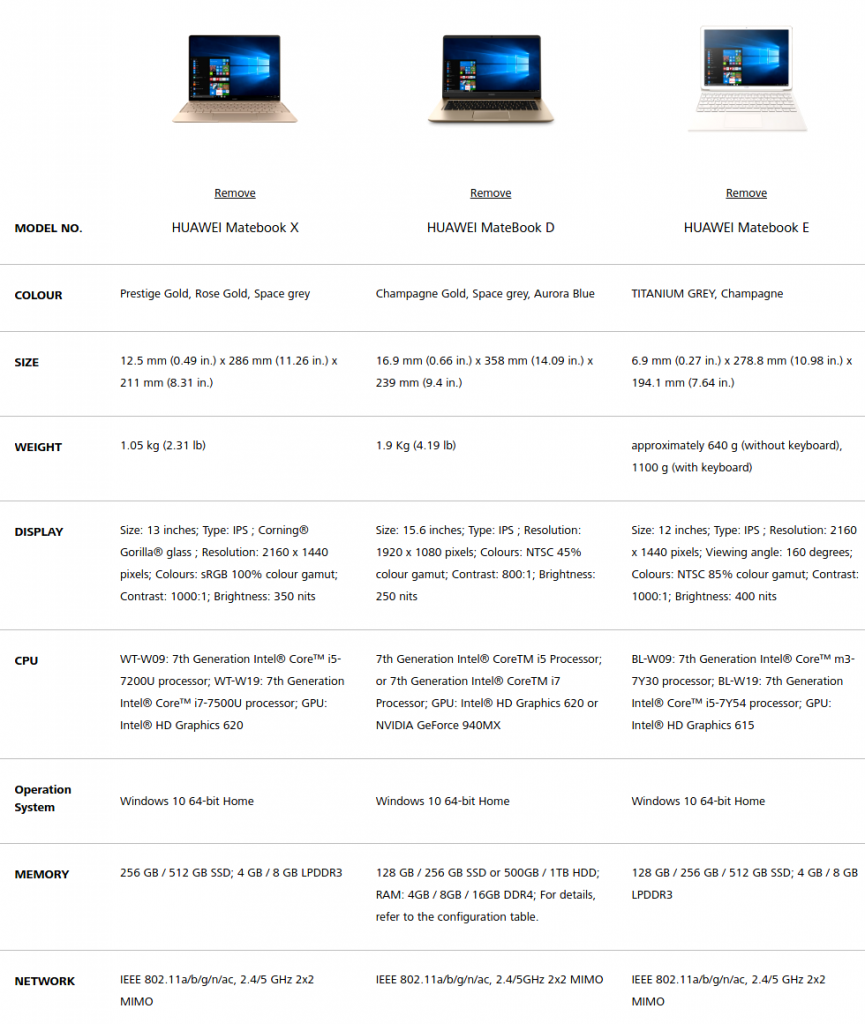 The MateBook E is a sleek and elegant 2-in-1 notebook with a screen-to-body ratio of 84 percent, a new Folio Keyboard with a maximum angle of adjustment that can reach up to 160 degrees. It can be configured with a 7th Generation Intel Core i5 or m3 processors and 2K touch screen display. Finally, the MateBook D is a 15.6-inch notebook with an 83 percent screen-to-body ratio, a 178-degree viewing angle, a choice of 7th Generation Intel® Core™ i7 or i5 processors, optional NVIDIA GeForce 940MX Graphics, and Dolby Atmos Sound System.
Pricing
Huawei MateBook X i5/8GB/256GB SSD 1399 €
i5/8GB/512GB SSD 1599 €
i7/8GB/512GB SSD 1699 €
Huawei MateBook E m3/4GB/128GB SSD 999 €
i5/4GB/256GB SSD 1199 €
i5/8GB/256GB SSD 1299 €
Huawei MateBook D i5/8GB/1TB HDD/NV 940 MX 799 €
i5/8GB/128GB SSD+1TB HDD/NV 940MX 899 €
i7/8GB/128GB SSD+1TB HDD/NV 940MX 999 €
All the three MateBooks will begin shipping over the summer of 2017.