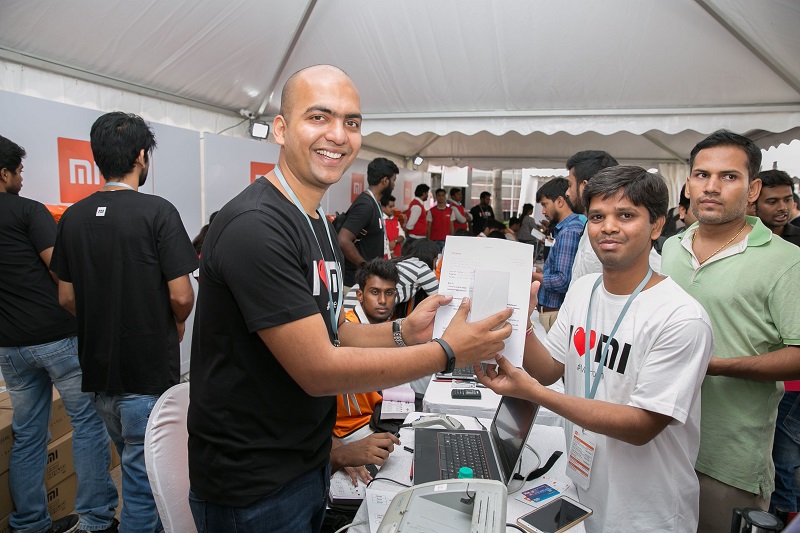 Xiaomi launched its first Mi Home store in India with a record-breaking INR 5 crore in sales revenue (USD 775,000) within 12 hours of sales on 20 May 2017. 
Xiaomi said that over 10,000 customers that are popularly known as "Mi Fans" showed up on the opening day at Mi Home store to purchase Xiaomi phones and accessories. This revenue was largely contributed from the sales of Redmi 4, Redmi 4A, Redmi Note 4. It also included the sales of audio accessories, Mi VR Play, Mi Air Purifier 2, Mi Router 3C and Mi Band 2. Redmi Note 4 has become the highest-shipped smartphone in Q1 2017 as per the latest report from analyst firm IDC, replacing Samsung J2.
The first Mi Home store in India is located at Phoenix Marketcity Mall in Bengaluru, and features Xiaomi's range of smartphones, power banks, headphones, fitness bands, air purifiers as well as other ecosystem products launched in India.
Manu Jain, Vice President, Xiaomi and Managing Director, Xiaomi India, spoke regarding the historic feat,
It was an extremely emotional day for all of us at the opening of our first Mi Home store. I am humbled by the unprecedented outpouring of love from all our Mi Fans who started lining up from 8 AM in the morning. I had a fun filled day with spending time with our fans, billing at the counters for our customers, entertaining people standing in queue and answering multiple queries at Mi Home. Never did I imagine that with every passing hour we were quietly creating history in the Indian retail market.
Xiaomi plans to open 100 Mi Home stores across India in the next two years. Upcoming Mi Home stores will be located in other metro cities such as Delhi, Mumbai, Hyderabad and Chennai. Select Mi Home stores will also have an additional zone where fans can experience the larger Xiaomi portfolio.