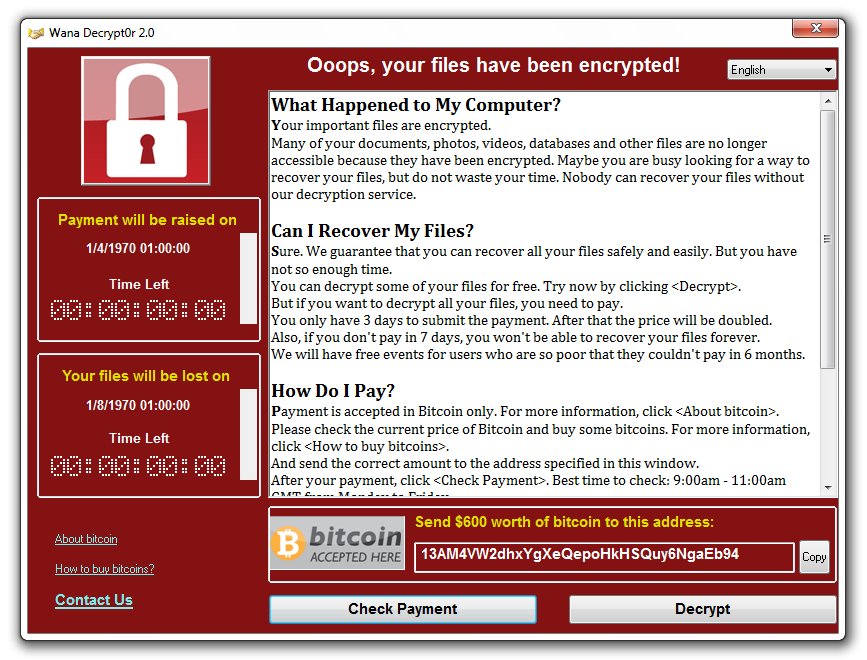 If you have a computer that is infected by the recent WannaCry ransomware attack, there is a glimpse of hope to gain access to your files.  French security researchers have developed a fix that gets rid of the ransomware and restores your files. However, the new tool only works on Windows XP to Windows 7, and only on computers that have not been rebooted since the infection.
Dubbed as Wanakiwi, the tool was created by security researcher Benjamin Delpy and it is based on an older fix called "WannaKey" created by Adrien Guinet. The tool attempts to search the computer's memory for prime numbers that are the basis of the encryption. If you have rebooted your computer since becoming infected, it is possible those prime numbers have been lost. However, If you haven't, Wanakiwi should be able to retrieve the keys and fix your encrypted files. It is also said to prevent the ransomware from encrypting more files in the future. You will need to download the tool and run it on the infected machine.
WannaCry has infected 300,000 computers in over 150 countries affecting healthcare, public transport, law enforcement, businesses, and individuals globally. A latest data from Kaspersky Lab has revealed that about 98 percent of the computers affected by the ransomware were running some version of Windows 7, with less than one in a thousand running Windows XP. It must be noted that Windows 10 is not affected by WannaCry.