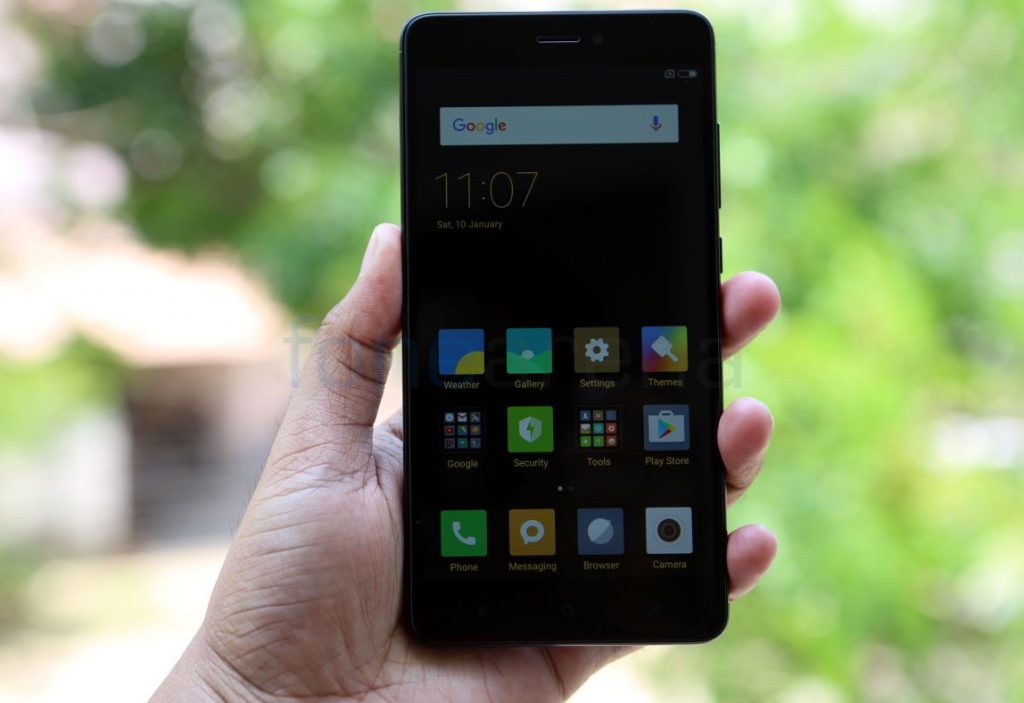 Chinese smartphone vendors continued dominance and are now contributing to than half of the Indian smartphone market in Q1 2017, according to latest data from International Data Corporation (IDC).  Xiaomi Redmi Note 4 was the highest shipped smartphone in Q1.
27 million smartphones were shipped in India in Q1 2017, up 14.8 percent over the same period last year. China-based vendors captured 51.4 percent share of the smartphone shipments in India. In contrast, share of homegrown vendors dropped to 13.5 percent in the Q1 2017 from 40.5 percent in Q1 2016. Sharing some insights about type of smartphone demands, IDC said 94.5 percent smartphones shipped in Q1 2017 were 4G-enabled. Almost 5 out of 10 smartphones shipped in Q1 2017 had 13 megapixel and more as primary/rear camera. While the 62.2 percent of devices shipped by Chinese smartphone vendors are equipped with 13 megapixel and more as primary camera. 9 out of 10 smartphones shipped by China-based vendors were 5 inch and above in Q1 2017.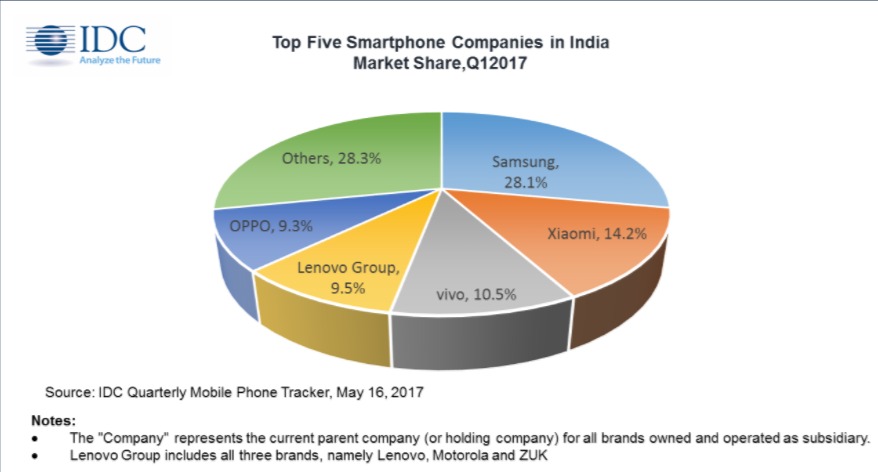 Samsung still was the top vendor in India with 28.1% of market followed by Xiaomi at 14.2%. Vivo, Lenovo and OPPO had 10.5%, 9.5% and 9.3% market share respectively.
Jaipal Singh , Market Analyst, Client Devices, IDC India said,
Though homegrown vendors are making attempts to recapture the lost ground with new launches in sub-US$100 as well as in the mid-range segment. But intense competition from China-based vendors continues to be a major challenge and is expected to increase in coming quarters. Recovery of homegrown vendor is necessary for Indian smartphone market not only to fill-in the vacuum created for last few quarters but also to fuel the feature phone to smartphone migration.