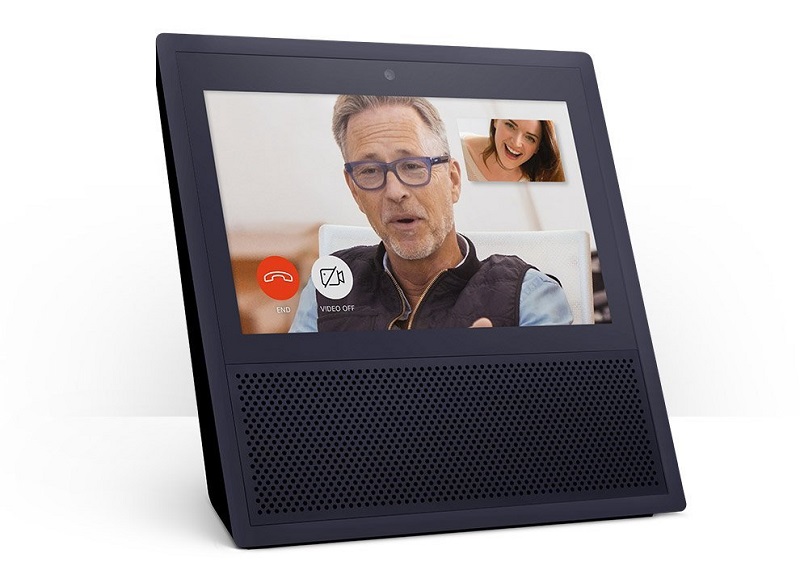 Amazon has introduced its next generation smart speaker dubbed as Amazon Echo Show, as expected. It sports a 7-inch touchscreen display and is powered by Alexa smart voice assistant.
One of the highlights of the feature is the ability to make and receive video calls thanks to the 5MP camera. In terms of music, you can see lyrics on-screen with Amazon Music, play a song, artist or genre, and stream over Wi-Fi. Also, stream music on Pandora, Spotify, TuneIn, iHeartRadio, and more. The device comes with eight microphones, beam-forming technology, and noise cancellation. Moreover, voice responses from Alexa are enhanced with visuals and optimized for visibility across the room. You can even get the news with a video flash briefing and see your Prime Photos.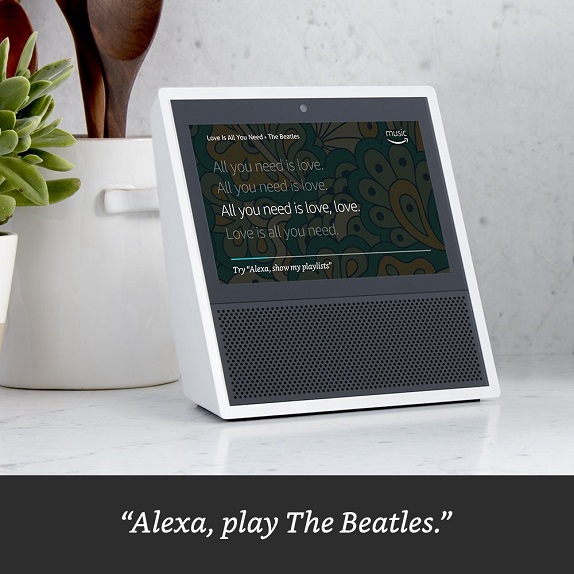 The device is powered by Intel Atom x5-Z8350 processor. You can activate Echo Show by simply saying "Alexa" following which it will light up and streams audio to the cloud. If you want to limit your interaction with Alexa, simply turn the mic/camera button off. The Echo Show measures 187 mm x 187 mm x 90 mm and weighs 1.17 grams.
The Amazon Echo Show comes in black and white versions. It will cost $229.99 and is available for preorder now. The device will start shipping from June 28 and it appears that it will be available first in the U.S. only.