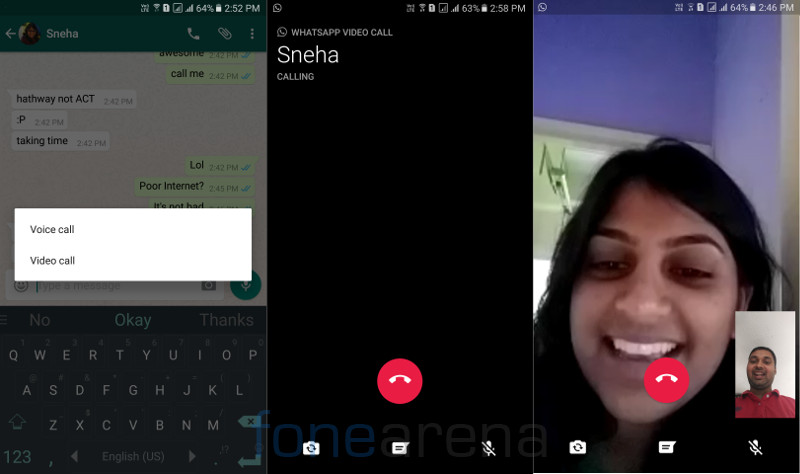 WhatsApp has revealed some important insights about its video calling feature specific to Indian users. The Facebook owned instant messaging site says India is the top country for the video calling feature in terms of total minutes per day.
Over 200 million monthly active Indian WhatsApp users are making a total of over 50 million video calling minutes per day. Moreover, WhatsApp sees a total of over 340 million video calling minutes per day, globally along with users making over 55 million video calls per day. The video calling feature rolled out globally in November 2016. WhatsApp started rolling out its new Snapchat and Instagram Stories inspired Status update to all users across the globe. But WhatsApp received a lot of flake on this feature and it quickly rolled back the old text message status.
Last month, it was reported that WhatsApp is gearing up to foray into mobile payments by launching a peer-to-peer payment system in India that is likely to be powered by the Unified Payments Interface (UPI).