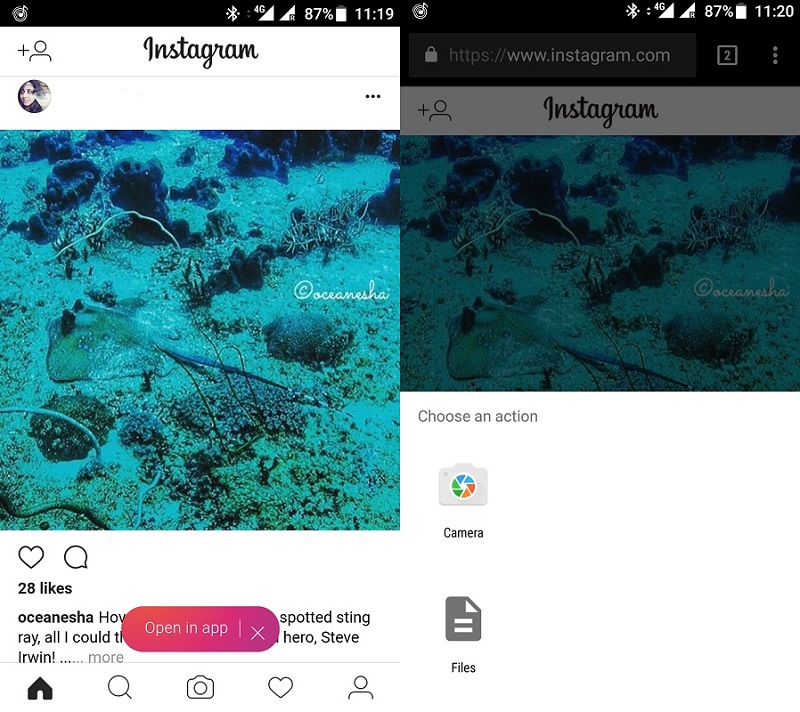 Instagram has added the ability to upload images from its mobile website. The move comes from the Facebook owned photo and video sharing app as it targets users from countries with expensive data and slower internet speeds. According to TechCrunch, Instagram was testing this functionality since March.
Until now, users could only upload an image to Instagram using the dedicated mobile app. Now, you can share photos and videos by heading to the Instagram.com mobile website from your mobile browser. It must be noted that the functionality is limited only to mobile browsers and has not expanded to desktop version of Instagram. Mobile web users can also browse through feeds and profiles, search, and even find posts with the Explore tab. You can also discover people, keep a track of your activity and much more.
As per the TechCrunch report, Instagram says the mobile site is "designed to help people have a fuller experience on Instagram no matter what device or network they are on." Last month, Instagram announced offline mode for its beta Android app. This move looks like Instagram's version of Facebook Lite.