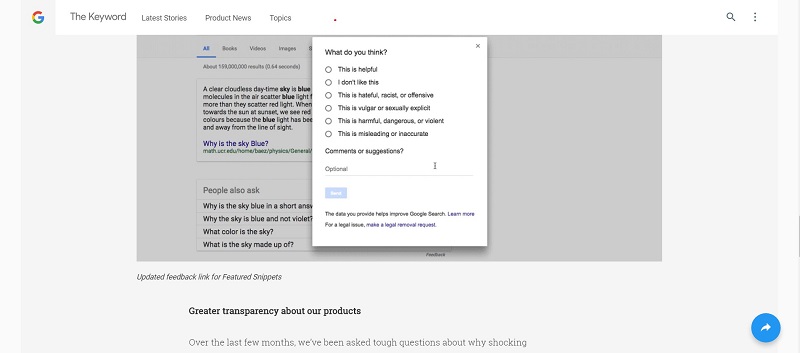 In a bid to fight fake news, Google has tweaked its search algorithm to curb misleading and offensive content. The company is making improvements in Search ranking and providing easier ways for people to provide direct feedback, and is bringing greater transparency around how Search works.

Google said it has appointed evaluators that are real people who assess the quality of Google's search results by giving feedback on its experiments. These ratings don't determine individual page rankings, but are used to help us gather data on the quality of our results and identify areas where we need to improve. Last month, Google updated its Search Quality Rater Guidelines to provide more detailed examples of low-quality webpages for raters to appropriately flag, which can include misleading information, unexpected offensive results, hoaxes and unsupported conspiracy theories.
Next up, Google has tweaked its signals to help surface more authoritative pages and demote low-quality content. The search engine giant is adding the ability for users to directly flag content that appears in both Autocomplete predictions and Featured Snippets. These new feedback mechanisms include clearly labeled categories so you can inform directly if you find sensitive or unhelpful content.
Facebook is also taking various measures to curb fake news on its platform after receiving flake following the 2016 US Presidential elections.