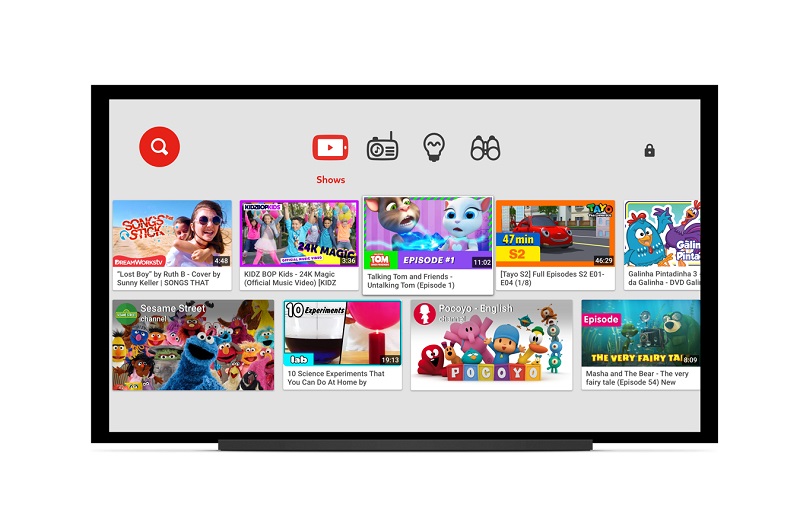 YouTube had launched for Android and iOS in 2015 following which it was released in India last year in November. Now, YouTube Kids app is available for smart TVs including those from LG, Samsung and Sony.
The YouTube Kids app will be available all 2015 – 2017 LG webOS TVs via the LG content store, all 2013 – 2017 Samsung Smart TVs and Blu-Ray Players that have access to the Samsung App Store, and after a firmware update on 2016-2017 Sony TVs. YouTube also announced that it will soon bring Android TV support for the YouTube Kids app.
YouTube says it has accumulated 30 billion views and draws over 8 million weekly active viewers. YouTube Kids offers a curated selection of videos that are appropriate for children. The app also supports voice search to let children find videos in case they cannot spell or type yet. The app includes content from popular Indian YouTube creators such as ChuChuTV, KidsTV, Cat & Keet, The Yogic Elephant and so on.