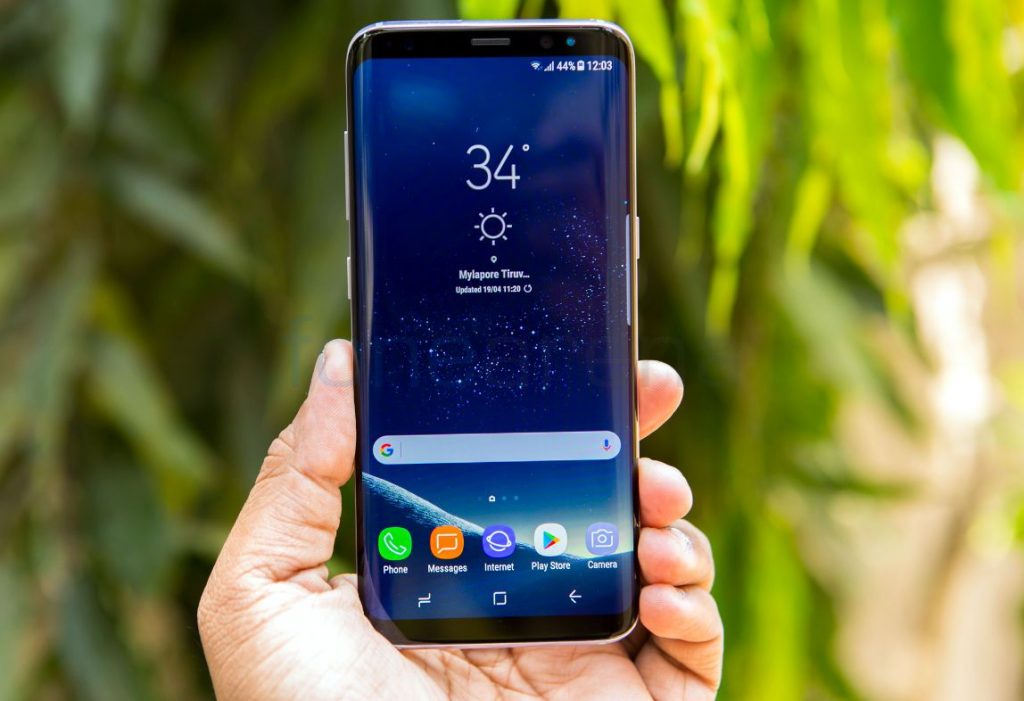 This week Samsung launched its flagship phones Samsung Galaxy S8 and S8+ in India, Xiaomi announced Mi 6 flagship, Amazon launched Fire TV Stick in India and much more. Let's take a look at all the announcements and launches that happened this week.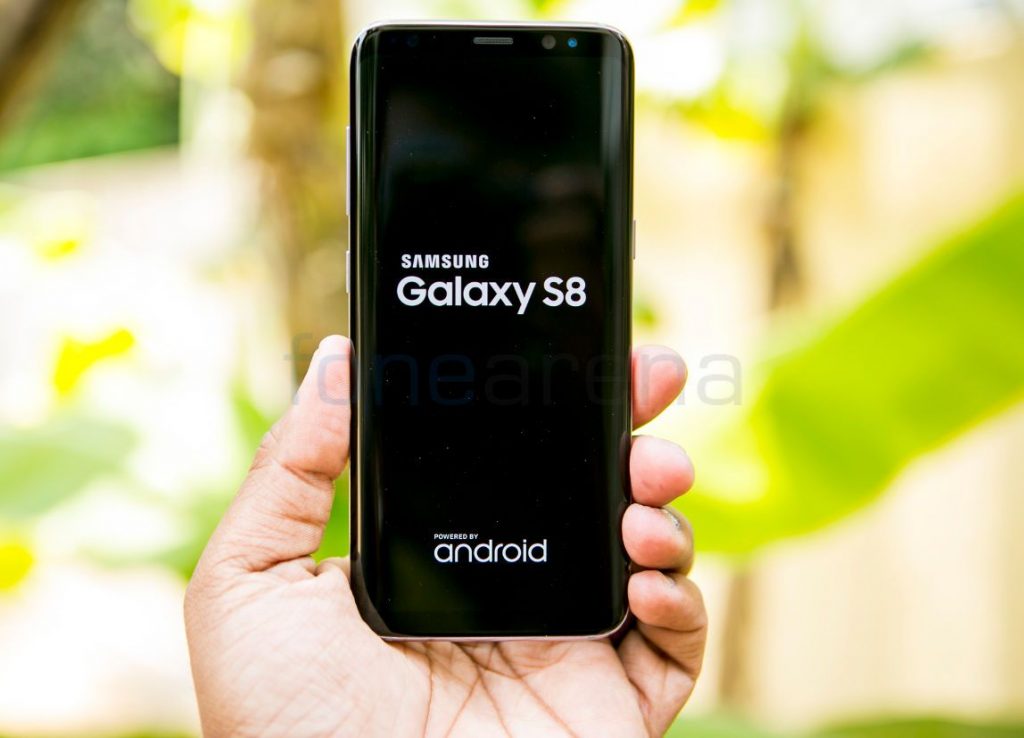 Samsung launched Galaxy S8 and Galaxy S8+ smartphones in India. They pack a 5.8-inch and 6.2-inch Quad HD+ infinity screen, both with Corning Gorilla Glass 5 protection on the front and the back. These also have Iris scanner on the front, on the back there is a fingerprint sensor as well as heart rate monitor. These are water resistant up to 1.5 meters of water for 30 minutes with IP68 ratings. They have a 12MP rear and 8MP front camera.
The Samsung Galaxy S8 and Galaxy S8+ come in Midnight Black and Maple Gold colors, while the S8+ also comes in Coral Blue color. These are are priced at Rs. 57,900 and Rs. 64,900 respectively and will be available for pre-order exclusively from on Flipkart and Samsung Shop, and goes on sale from May 5th.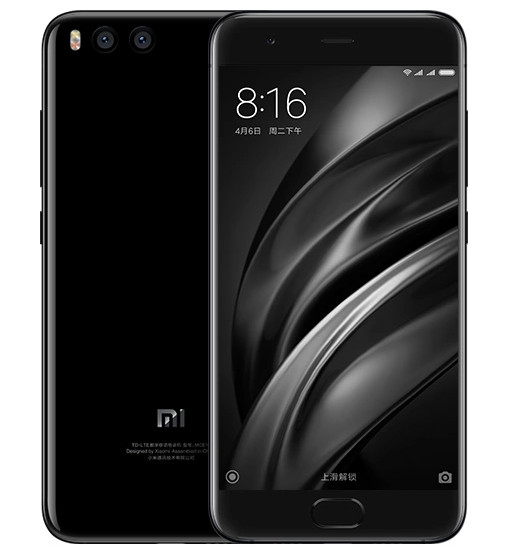 Xiaomi announced its flagship Mi 6 smartphone at an event in China. It packs a 5.15-inch 1080p display similar to the Mi 5S. It also has reading mode that cancels blue light and 1-nit ultra dark night display for reading at night. This is powered by an Octa-Core Snapdragon 835 processor, has 6GB of RAM and also comes with 12-megapixel dual rear cameras, one with wide-angle lens and other one with telephoto lens. It also has portrait mode, similar to the iPhone 7 Plus for blurring background objects and 2x optical zoom.
It has a stainless steel frame with 3D curved glass on four sides and comes with stereo speakers, one embedded into the earpiece and the other on the bottom. The Xiaomi Mi 6 comes in Bright Blue, Bright Black and White colors and also comes in Silver Edition with reflective mirror finish Stainless steel frame as well as Ceramic version with 18K gold finish around the camera.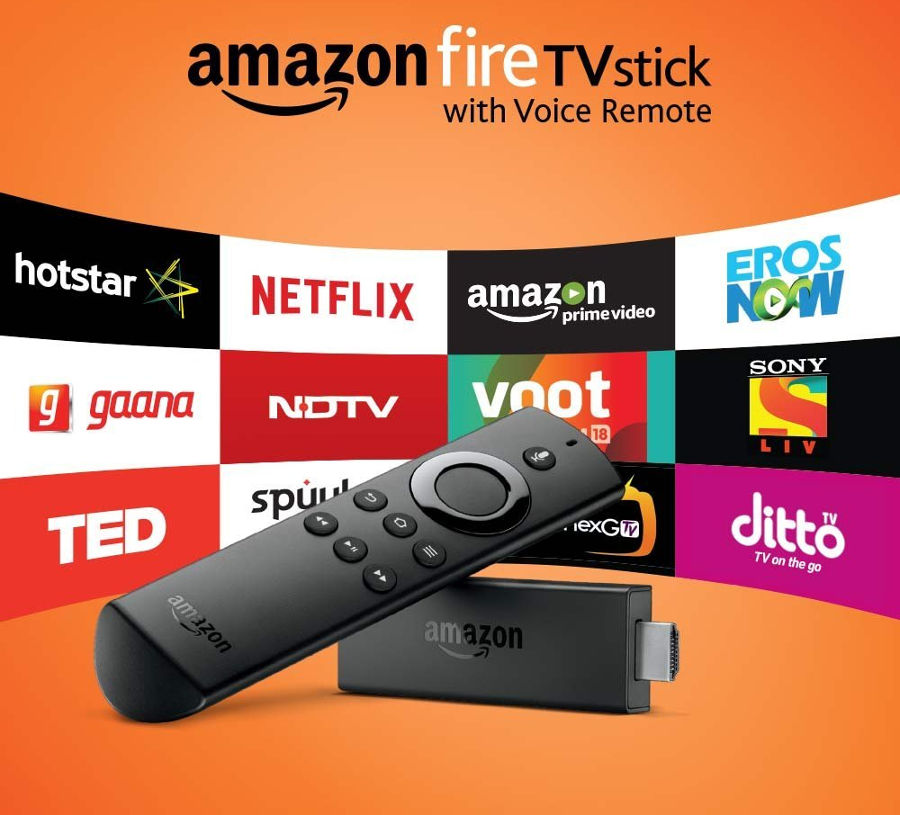 Amazon launched Fire TV Stick streaming device in India. It plugs into an HDTV that lets you watch movies, TV shows, use apps and play games. It is powered by quad-core MediaTek processor and has 802.11ac dual-band WiFi. It also comes bundled with a voice remote that lets you search Amazon Video content using just your voice and offers spoken language support for Indian customers in Hindi and English. It is powered by 1.3 GHz Quad-core MediaTek processor and comes with 1GB RAM, 8 GB internal storage. The Amazon Fire TV Stick is priced at Rs. 3,999 and is available from Amazon.in.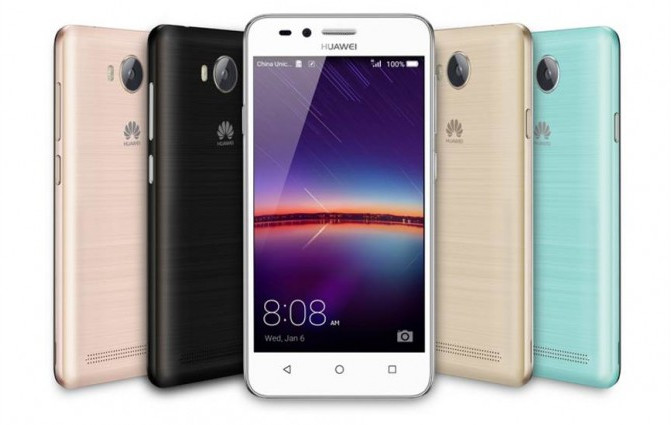 Honor launched Bee 2 budget smartphone in India. It packs a 4.5-inch FWVGA display, is powered by a quad-core processor, has a 5-megapixel rear camera with dual LED flash and a 2-megapixel front-facing camera, but it still runs on Android 5.1 (Lollipop) with Emotion UI 3.1 on top. It has dual SIM support, 4G LTE connectivity with VoLTE. The Honor Bee 2 comes in gold, white and black colors and is priced at Rs. 7,499 (MRP).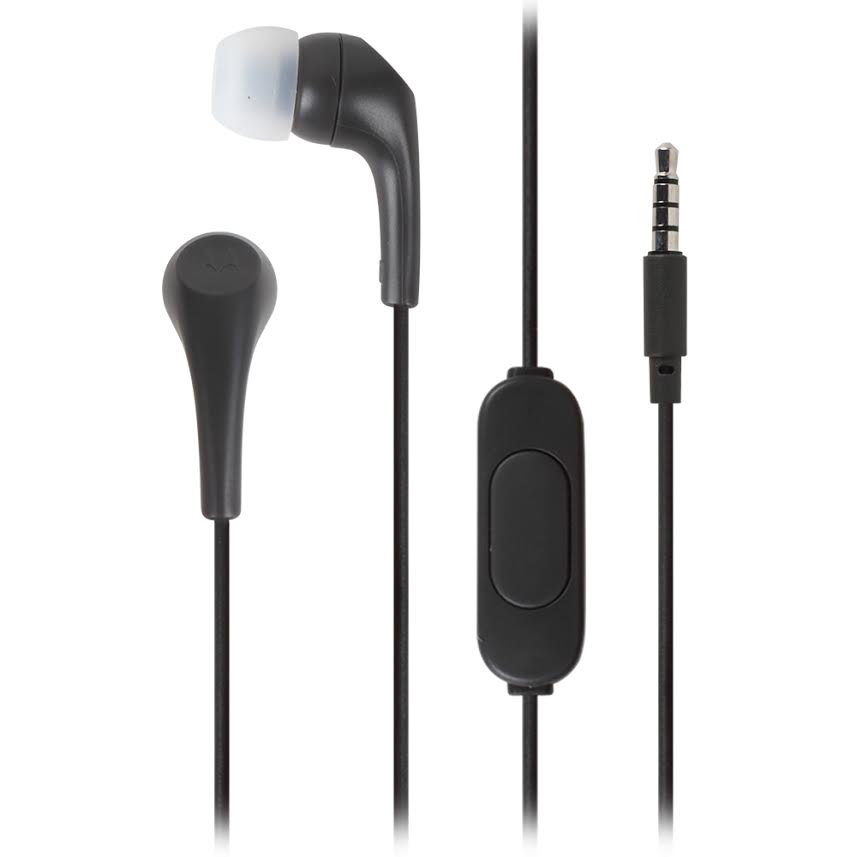 Motorola launched  Moto Earbuds-2 in-ear headphones in India. The headphones come with 10mm drivers and built-in mic which allows you to answer calls. Moto Earbuds-2 are water resistant and splash proof. Motorola claims the headphones offer noise isolation with superior quality. They are available in 6 colors – Red, blue, purple, black, slate and white. Moto Earbuds-2 are priced at Rs. 799 and are available on Flipkart and Amazon.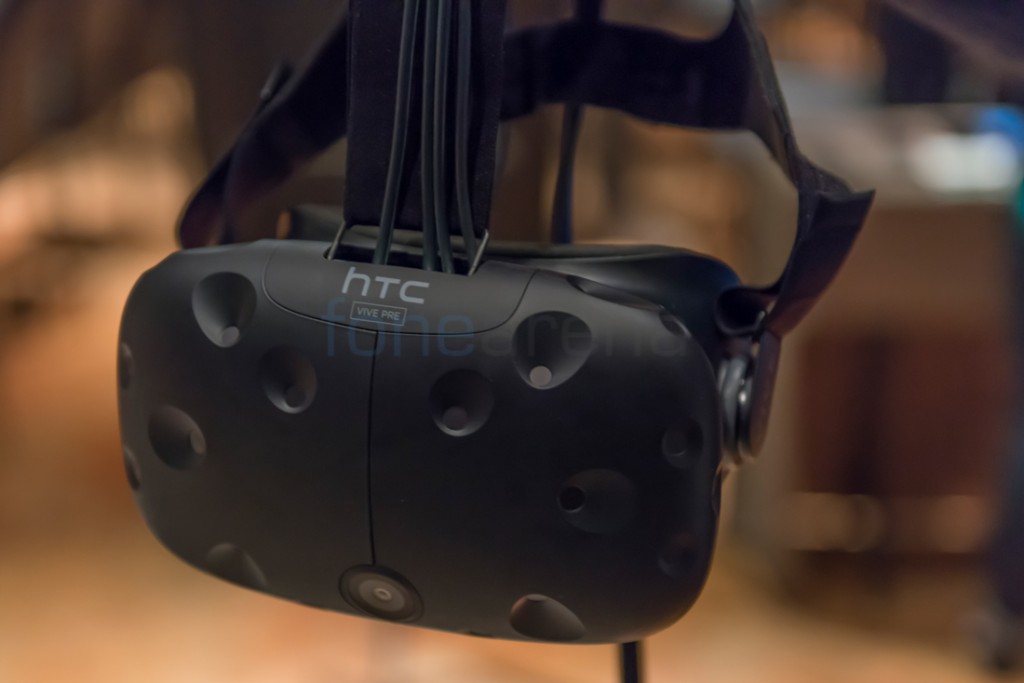 HTC launched Vive VR system in India. This includes wireless VR controllers, room scale movement, and Head Mounted Display featuring a built in camera. "To celebrate Vive's India launch, Indian consumers can enjoy free shipping when they order Vive from Amazon.in as well as two fully-fledged VR experiences, Everest VR and Richie's Plank Experience," said HTC. The Vive VR headset has 110˚ field of view, intuitive controls and HD haptic feedback offering an unparalleled sense of immersion. It comes with two wireless controllers, Vive base stations – to track users movements, a Vive Link Box, and a pair of Vive ear buds.
The HTC Vive is priced at Rs. 92,990 and will be available exclusively on Amazon.in with pre-orders starting from April 22nd, 2017. It will soon be available for an in-store experience across select locations in India.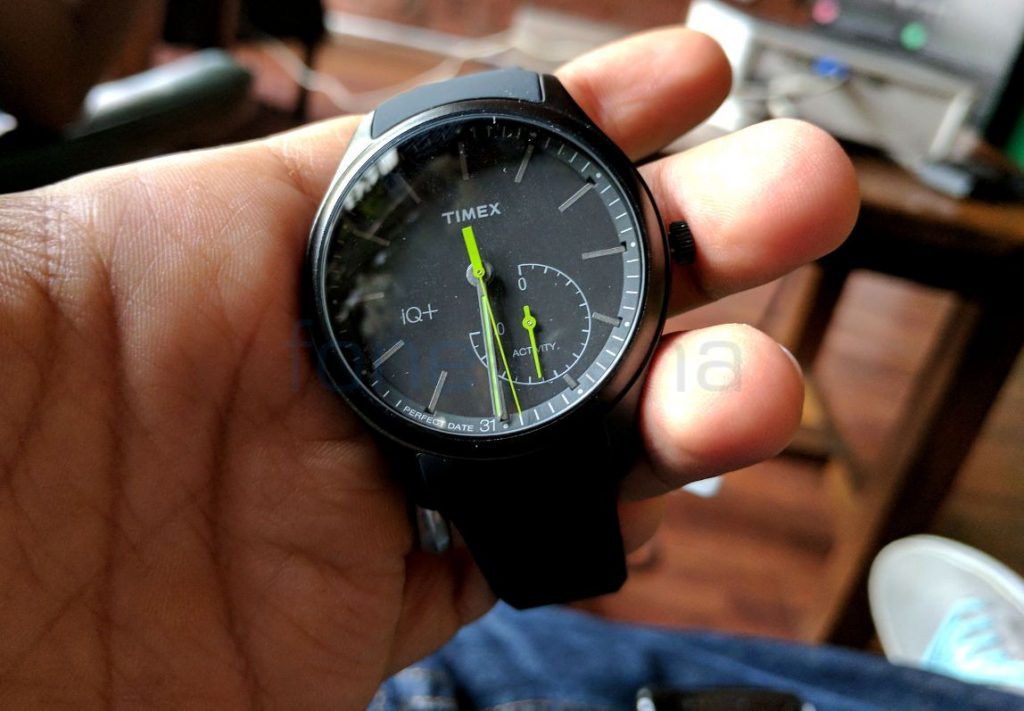 TIMEX launched IQ+ Move, an analog watch for men with support for activity tracking. It uses Bluetooth technology to connect with Android and iOS phones through Timex Connected app and can track all day activity such as steps, distance, calories and sleep. It comes with a traditional watch battery so it doesn't require charging. It lets you view stats such as goal on the watch dial. It doesn't have a heart rate sensor but it is water resistant up to 50-metres and comes with signature INDIGLO night-light.
The TIMEX IQ+ Move is priced at Rs. 9,995 and is available across all TIMEX World Stores.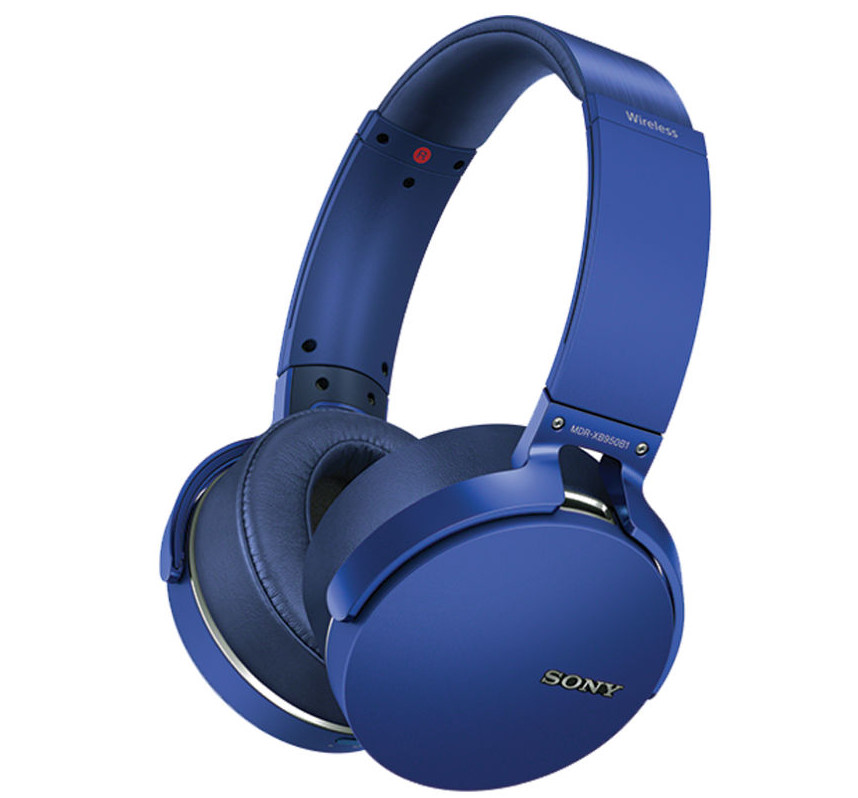 Sony launched a new line of Extra Bass speakers and noise-cancelling headphones in India. The MDR-XB950B1 (wireless), MDR-XB550AP and in-ear MDR-XB510AS sports (wired) headphones that support voice assist functions via their built-in microphones. The flagship MDR-XB950B1 supports Bluetooth audio streaming and Near Field Communications (NFC) technology. The company also launched four new portable wireless speakers – SRS-XB40, SRS-XB30, SRS-XB20, SRS-XB10. They come in four different sizes and various colours options, and boasts the EXTRA BASS technology. All four speakers are IPX5 rated for water resistance.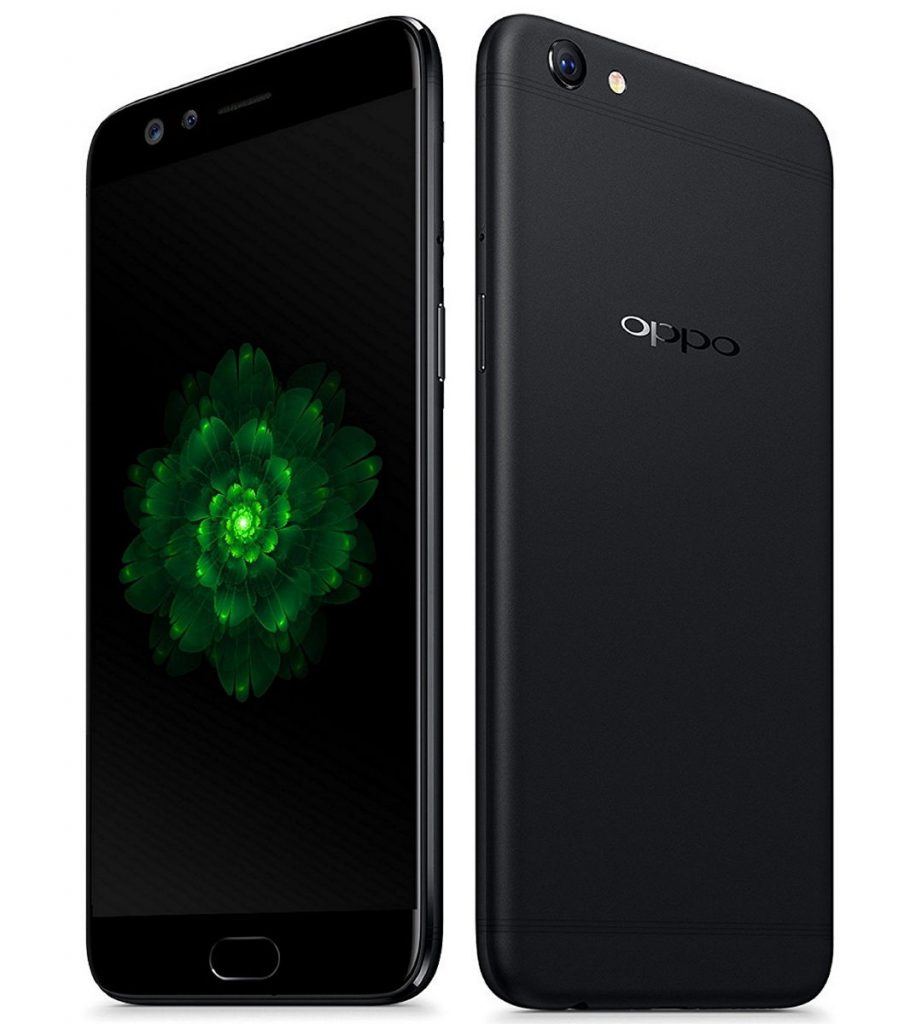 Oppo launched a new Black version of the Oppo F3 Plus smartphone in the country. It sports selfie-focused smartphone with 16-megapixel front-facing camera along with an 8-megapixel secondary front camera with 120-degree wide-angle lens in India last month. It has specs similar to the F3 Plus. The OPPO F3 Plus comes in Gold and Black colors and is priced at Rs. 30,990. It is available from Amazon.in, Flipkart and other retailers.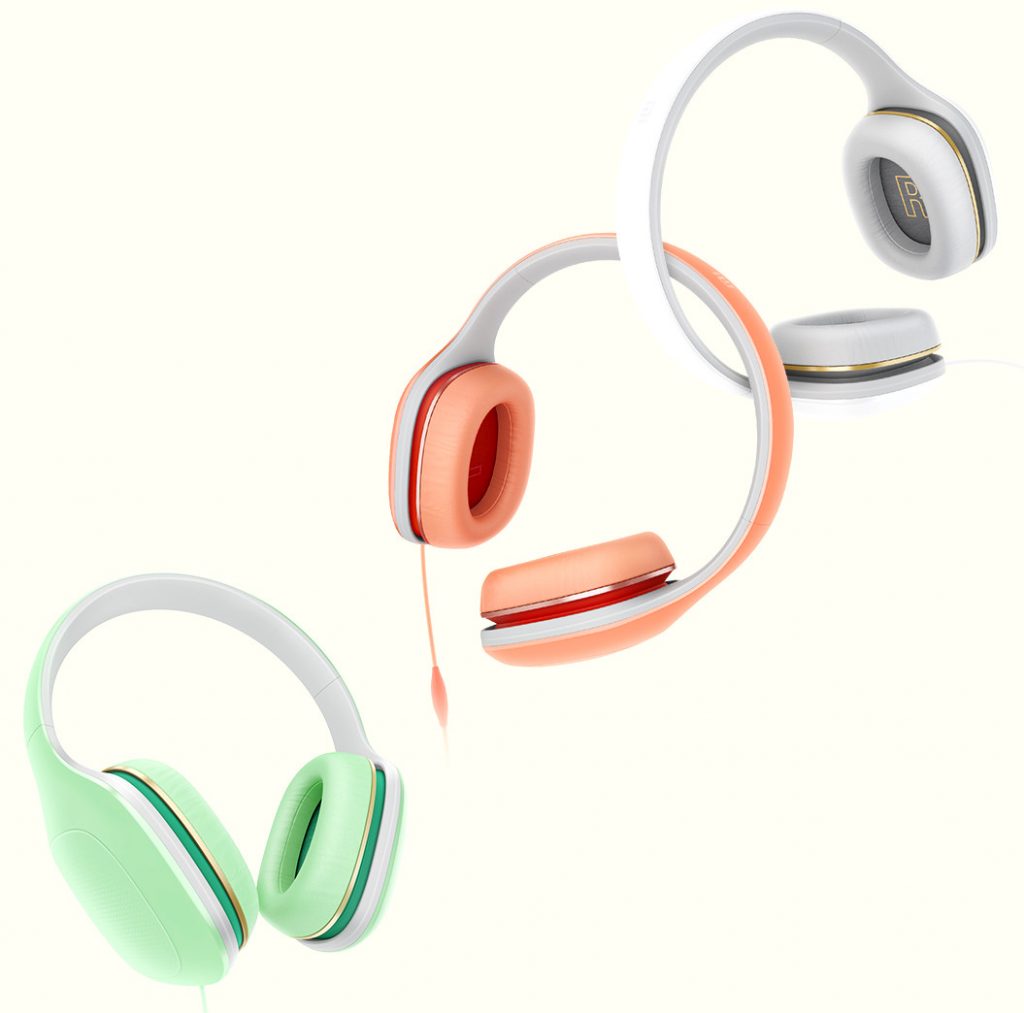 Xiaomi launched Mi Headphones Comfort, its latest closed-back wired headphones in India. It has a simple, lightweight design along with a comfortable headband and ear-cups made of plush, soft material that has intuitive controls on the left ear cup. It packs Hi-Res audio quality certification and sports of high quality damping material for clear and sharp audio. It features 32 ohm impedance, 20 to 40,000Hz frequency range. The Xiaomi Mi Headphones is priced at Rs. 2,999 and are available from Mi.com.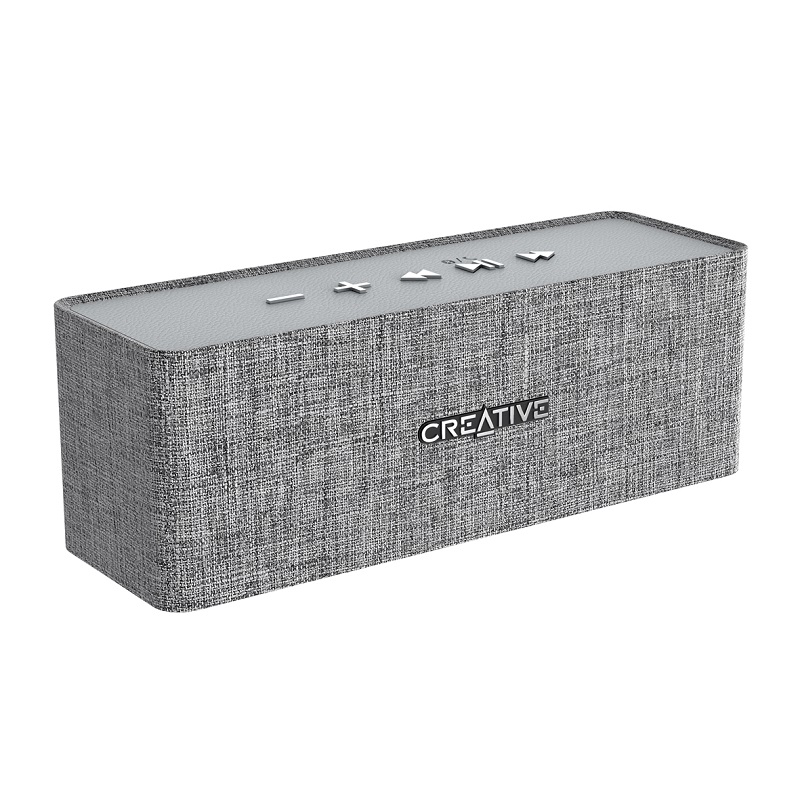 Creative launched two Bluetooth speakers in its Creative Nuno Series-Creative Nuno and Nuno Micro. Nuno means 'woven cloth' in the Japanese language and the Creative Nuno speakers boasts of fabric.
The Creative Nuno measures comes with 2 full range drivers. It measures 185 x 60 x 63mm and weighs 390 grams. It supports Bluetooth 2.1 + EDR and 3.5mm AUX input. Battery life on the speaker is 6 hours and it is available in Heather Gray or Black color variants. The Creative Nuno Micro comes with one driver. It measures  75 x 60 x 63mm and weighs 180 grams. The Creative Nuno Fabric Bluetooth speaker is priced at Rs  4,999 while the Creative Nuno Micro is priced at Rs 2,999.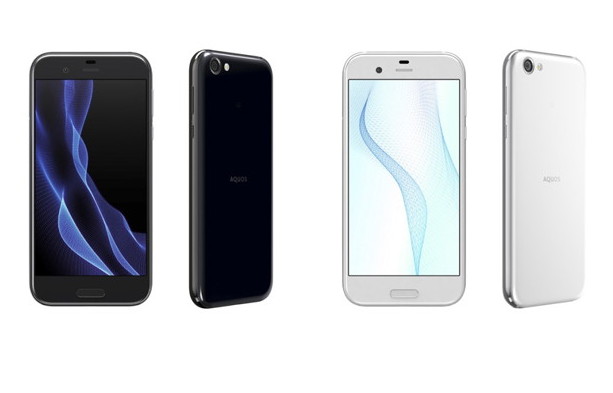 Sharp announced AQUOS R flagship smartphone in Japan. It packs a 5.3 inch (2,560 × 1,440 pixels ) IGZO LCD 2.5D curved glass display, metal frame and a glass back. It is powered by an Octa-Core Snapdragon 835 processor with 4GB of RAM and runs on Android 7.1 (Nougat). It has a 22.6-megapixel rear camera and a 16.3-megapixel front camera. It also has a fingerprint sensor on the front embedded into the home button.
The Sharp AQUOS R comes in Black and White colors and will be available from summer of 2017. No details about the pricing.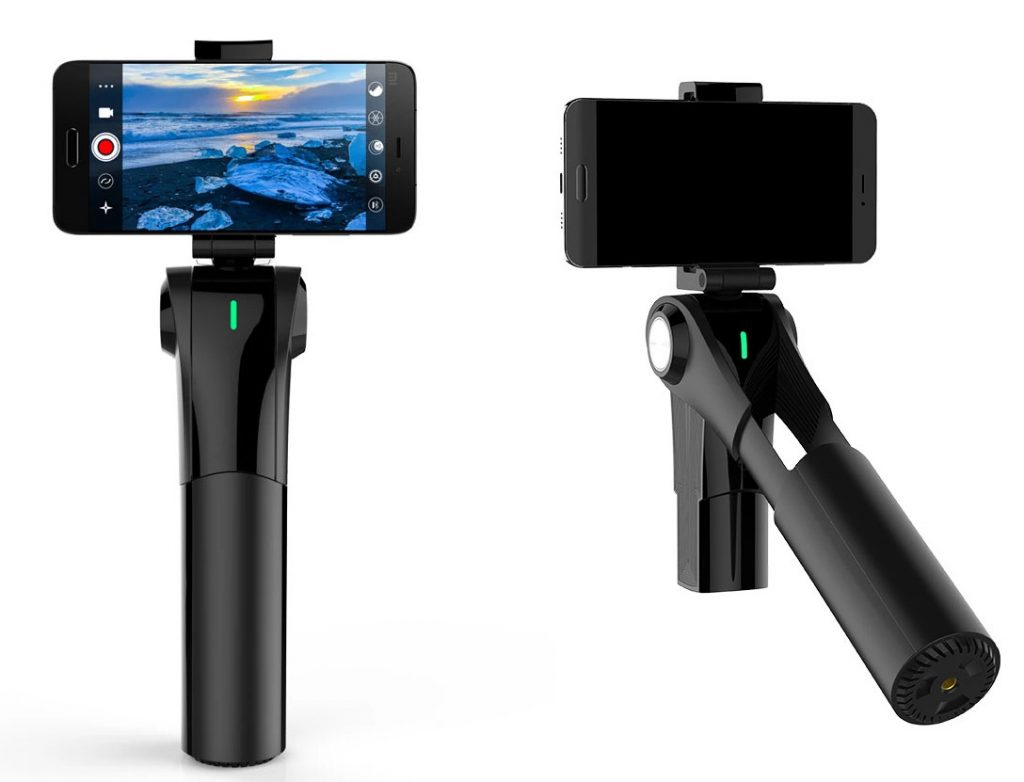 Xiaomi has introduced Three-axis Shooting Stabilizer for smartphones under its Mi Ecosystem which is also known as MIJIA in China. It supports multi-mode shooting and has three-axis stabilization technology with high-precision screw and acceleration sensor offering real-time detection of mobile phone space position. Since it has brushless motor holdings, it can rotate from 9-degrees to 30-degrees offering 270-degree rotation without distortion.
The Xiaomi Three-axis Shooting Stabilizer is priced at 799 Yuan ($166 / Rs. 7500 approx.) and is available through its crowdfunding Mi Home platform.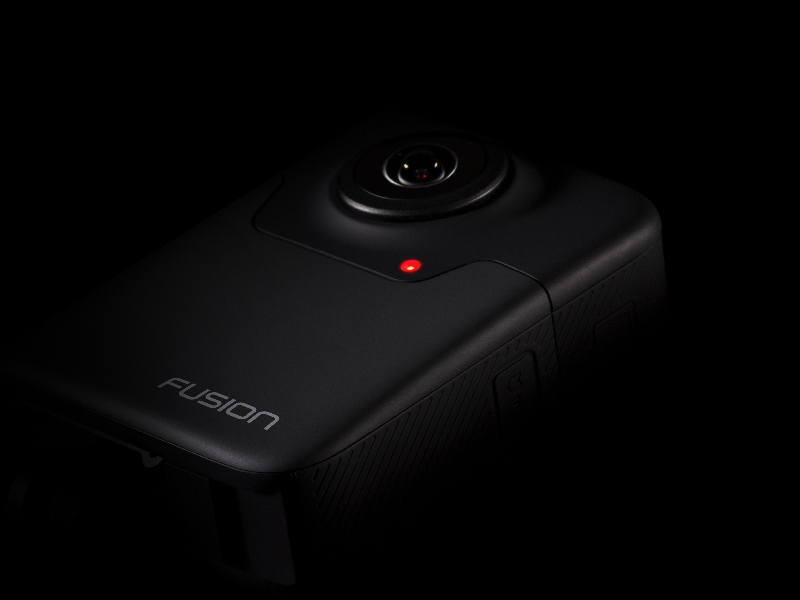 GoPro announced a pilot program for GoPro Fusion, its 5.2K spherical camera designed to capture both fully immersive virtual reality content as well as conventional non-VR video and photo formats. Fusion's 5.2K resolution enables a new OverCapture creative solution that gives content creators the flexibility to produce conventional non-VR video and photos in HD-quality from the spherically captured angles. Fusion is compatible with a broad range of GoPro's mounts and handheld accessories.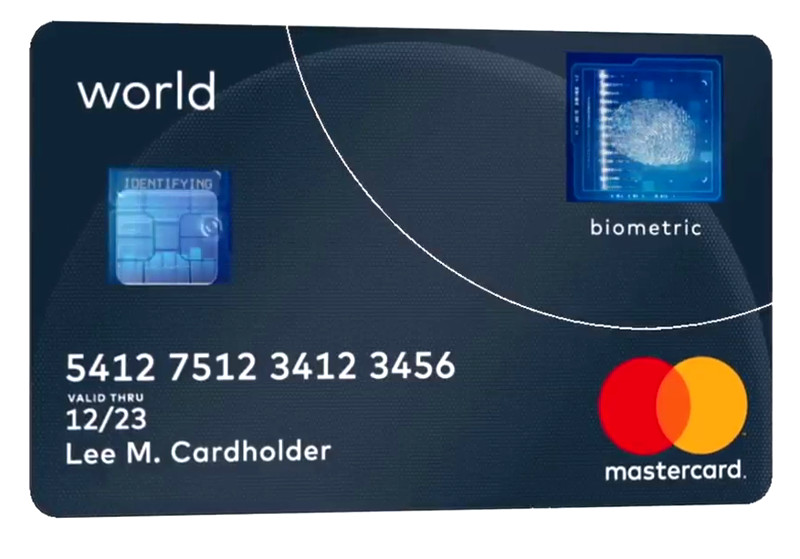 Mastercard introduced biometric card that combines chip technology with fingerprints to verify cardholder's identity for in-store purchases. To use this biometric card, a cardholder can enroll card by simply registering with their financial institution such as banks. Upon registration, their fingerprint is converted into an encrypted digital template that is stored on the card. Once it is done, it can be used at any EMV card terminal globally.
You can swipe the card into a retailer's terminal while placing your finger on the embedded sensor. The fingerprint is verified against the template and – if the biometrics match, you will be successfully authenticated and the transaction can then be approved with the card.