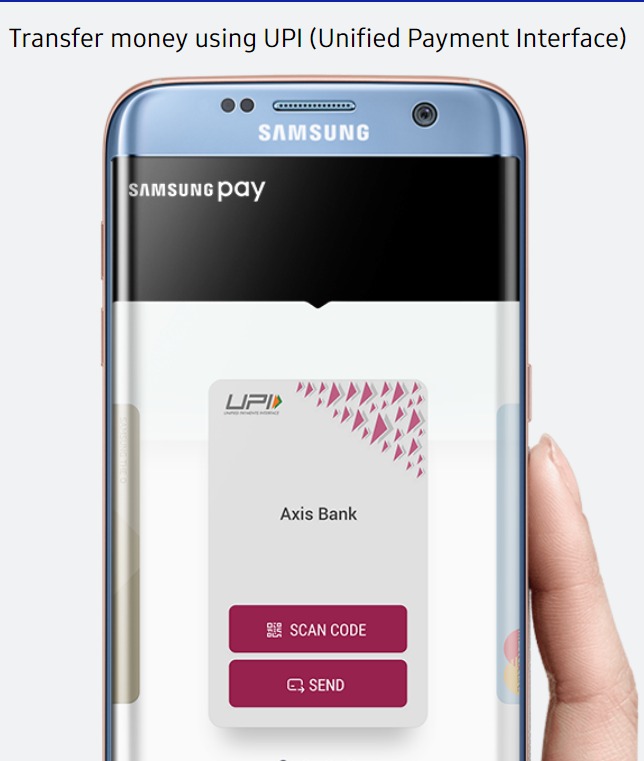 Samsung officially launched Samsung Pay, contactless mobile payments service in India last month. The company had confirmed it will add UPI support for Samsung Pay in future. Now, th UPI support has gone live for Samsung Pay that will allow users to make payments with their bank accounts.
In order to add your bank account using Samsung Pay, you will need to select 'UPI' in the main screen of Samsung Pay and tap on 'Add'. You can create your own "Payment Address" in Samsung's UPI app and link your bank account, which is registered with your phone number following which you can send or receive money.
For those unaware, Unified Payments Interface (UPI) is a payment system launched by National Payments Corporation of India and regulated by the Reserve Bank of India which facilitates the instant fund transfer between two bank accounts on the mobile platform.
Samsung Pay is available for Samsung Galaxy smartphone (Galaxy S7 edge, Galaxy S7, Galaxy Note 5, Galaxy S6 edge+, Galaxy A5 (2016), Galaxy A7 (2016), Galaxy A5 (2017) and Galaxy A7 (2017). Samsung Pay works with Samsung's patented Magnetic Secure Transmission (MST) technology as well as with Near Field Communication (NFC). MST replicates a card swipe by wirelessly transmitting magnetic waves from the supported Samsung device to a standard card reader.