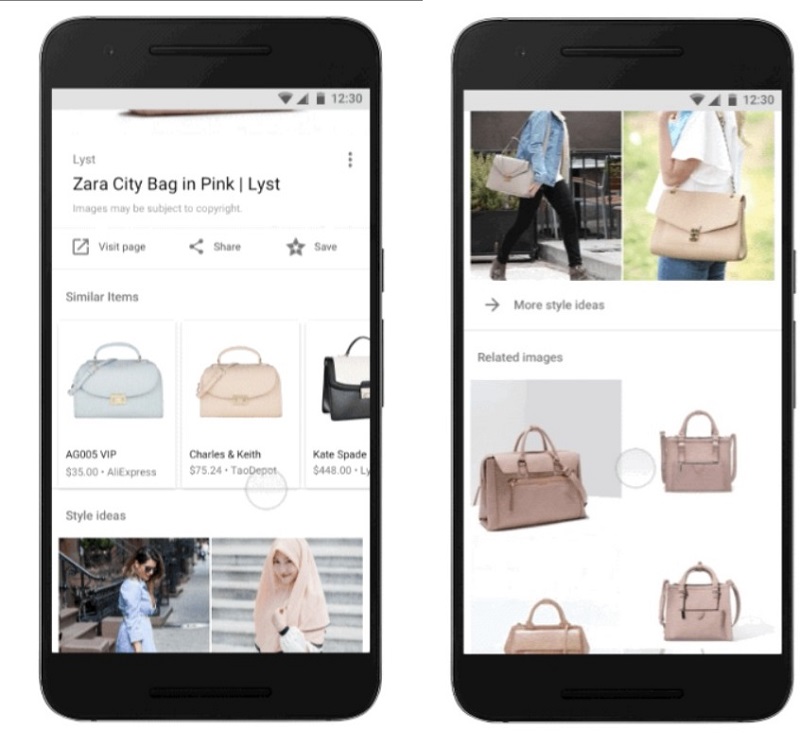 Google will now help you up your fashion quotient with a new feature. The company has rolled out a new feature dubbed as "style ideas" within the image search in the Android app and on mobile browsers.
Style ideas will use machine learning feature to show how a fashion product looks in real life thereby making it easier for you to make a shopping decision. Image Search will surface a grid of lifestyle images and outfits that showcase how the product can be worn in real life.
Google wrote in a blog post,
With style ideas, you can see real-life options of what bag and jeans look stellar with those red high heels you've been eyeing. Or if running gear is more your speed, no sweat—workout ensemble ideas are just a tap away.
In addition, you will also see an expanded carousel for "similar items" while searching for apparel products. Users can also see more Style ideas by tapping 'More' with the usual related images available at the very end of the page.