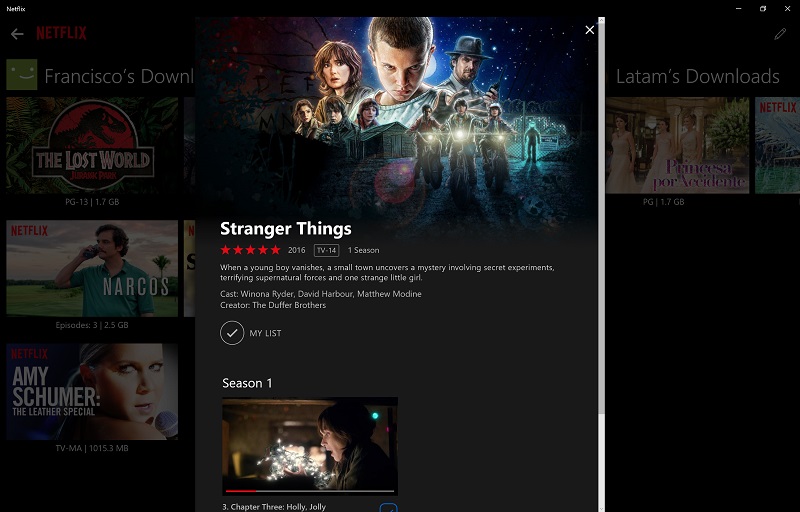 Last year in November, Netflix launched a new feature that lets Android and iOS users download movies and TV shows for offline viewing. Now, the popular US based streaming service is bringing this functionality to Windows 10 users.

You can now download select TV shows and movies from the Netflix app on Windows 10 to watch without an Internet connection onto your Windows 10 PC.  TV shows like Dave Chappelle, Stranger Things, The Crown, Narcos, Master of None, BoJack Horseman and more can now be downloaded to your Windows 10 PC for offline viewing.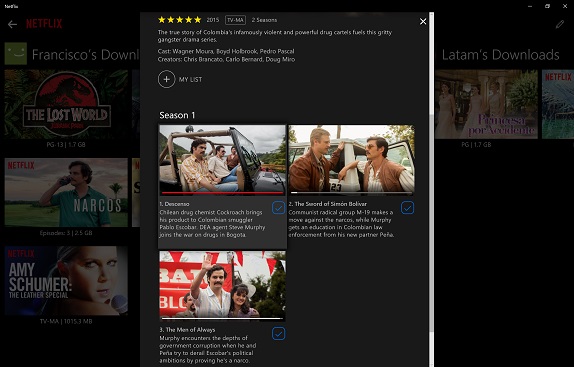 After opening the Netflix app, you can check out all the downloadable titles in "Available for Download" from the Netflix menu, or look for the download icon next to a specific movie or TV show. You will have to tap the download icon next to a movie or episode of a TV show, and you will find them in the My "Downloads" section of the app.