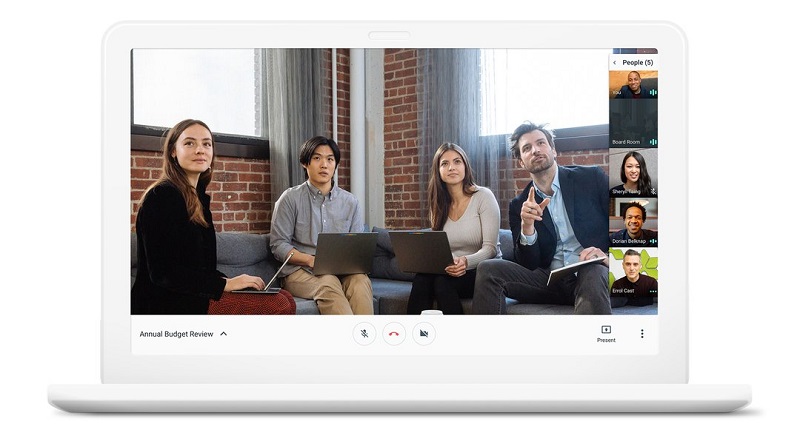 [Update] – Hangouts Meet apk is now available.
Google is challenging Slack with two new messaging apps. The company has split Hangouts into two chat apps – Hangouts Meet and Hangouts Chat. Former is a video conferencing app while latter is messaging app similar to Slack.
Hangouts Meet that was earlier this month will allow G Suit users to make and receive HD video calls. You can start meetings with up to 30 members with a shared link and does not need accounts, plugins or downloads. Members can join via their desktop or the mobile app. It even comes with Gmail and Calendar integrations. There is a green "join" button that helps users attend a meeting straight from the phone. G Suite Enterprise customers will get a dedicated dial-in phone number that is useful for team members that are travelling. Google has also produced a bot called @meet designed to schedule meetings on your behalf.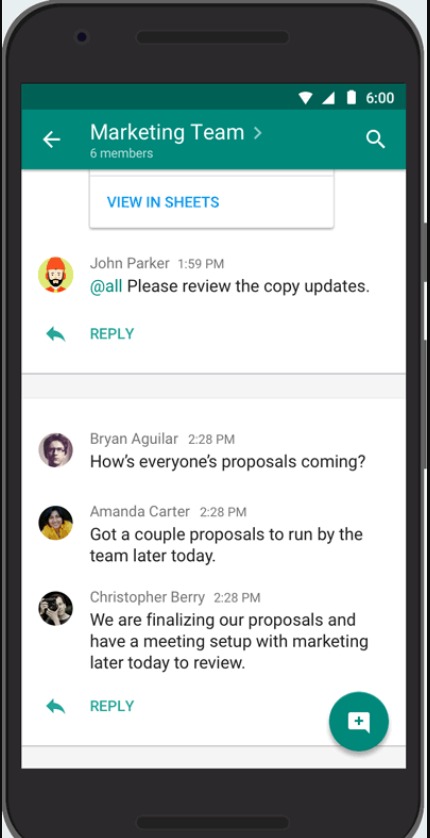 Hangout Chat is a instant communication app aimed at easier messaging between team members. It comes with virtual 'rooms' for different projects and/or people and has the usual threaded conversation format. The Chat app has deep integration with Drive and Docs which allows you to view and search for photos and documents inside the chat. Hangouts Chat is also getting advanced search and the ability to filter conversations by file types.
Google is also bringing in third-party services, as well, and launching the Hangouts platform that will allow developers to bring in bots and lightweight scripts to perform different tasks. Google is teaming up with Asana, Box, Zendesk and ProsperWork for advanced bots and said that more bots are coming future.
Hangouts Meet is generally available today and will gradually roll out to all G Suite customers over the next few weeks. G Suite customers can apply to try Hangouts Chat through the
Early Adopter Program