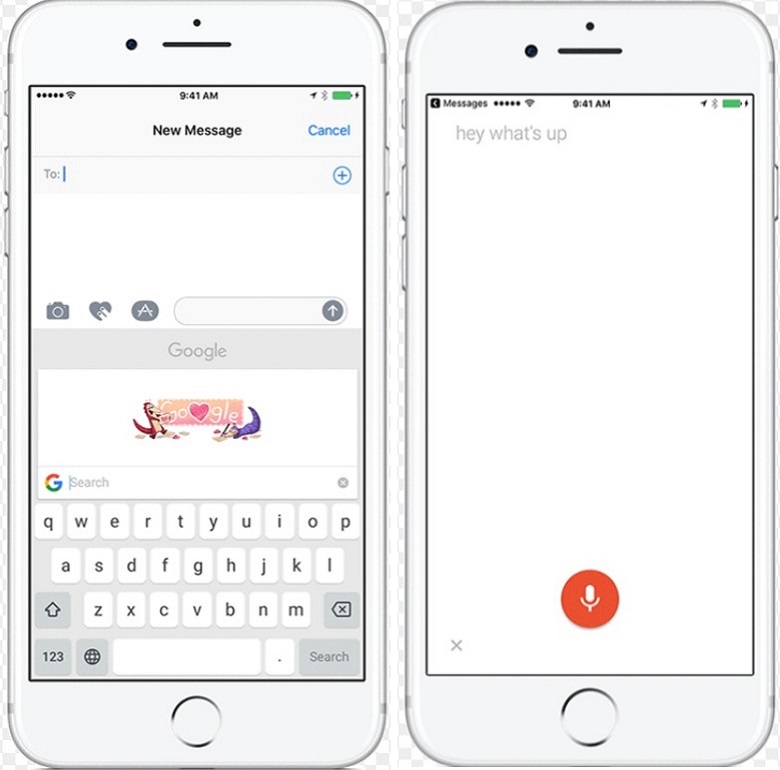 Google has updated Gboard for iPhone with a number of feature. The update that bumps the app to version 1.3.0 brings support for voice typing,15 new languages and Google Doodle.
First up, Gboard is now getting voice typing feature that allows you to dictate messages directly to Gboard. In order to activate voice typing, you will have to long press the mic button on the space bar and talk. Next up, the app now supports 15 new languages including, Croatian, Czech, Danish, Dutch, Finnish, Greek, Polish, Romanian, Swedish, Catalan, Hungarian, Malay, Russian, Latin American Spanish and Turkish. You will have open the Gboard app and go to Languages >Add Language. Moreover, the update adds all the latest emoji from iOS 10.
Finally, you can now access Google Doodles right from Gboard. On days when there's a Doodle, you'll see the "G" button animate, cuing you to  quickly tap to open up the day's Doodle and search for more information about it. Gboard was last updated in October last year with support for 3D Touch, new themes and more.