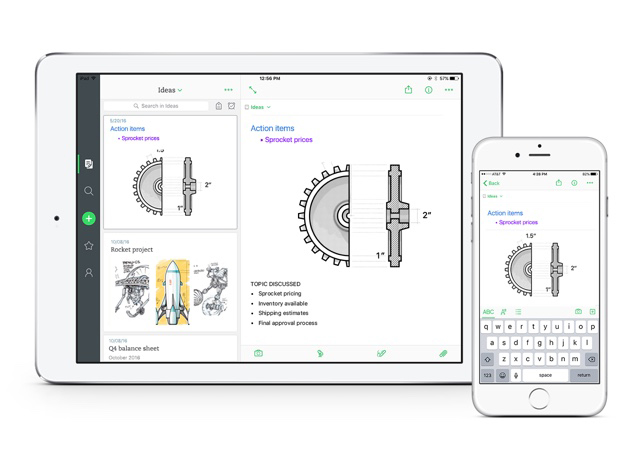 Evernote for iOS has received a major design overhaul in the latest update that bumps the app to version 8.0. Along with UI revamp, the app is getting new features that allows for quicker navigation, colorful text and more.
Evernote 8.0 for iPhone, iPad, and iPod touch is getting easier and quicker way to navigate between main sections of the app like Motes, Search, Note Creation (+), Shortcuts, and Account. Users can now browse notes and identify images quickly with newly designed note previews, filter note lists by tags, reminders and manually sync them. Switching between notebooks is also easy. Note taking has also been made easy with a multi-function + button.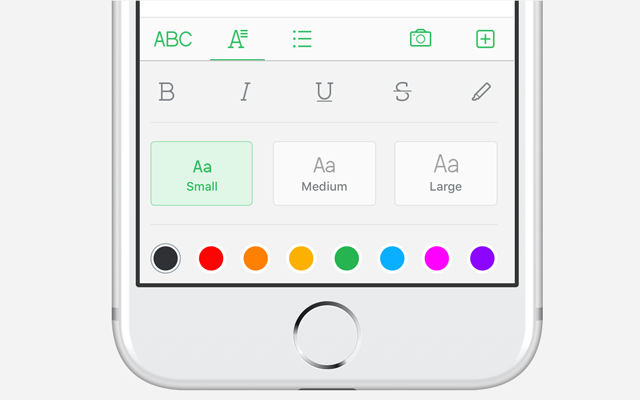 The update brings better formatting and styling options for notes with inclusion of colorful text. You can now search within a notebook by tapping in the search field at the top of the note list. Switching between business and personal views is now possible from the account tab.  Evernote 8.0 comes with two new search features. Tapping on the alarm clock located at the top of any note list brings up all the notes with reminders.