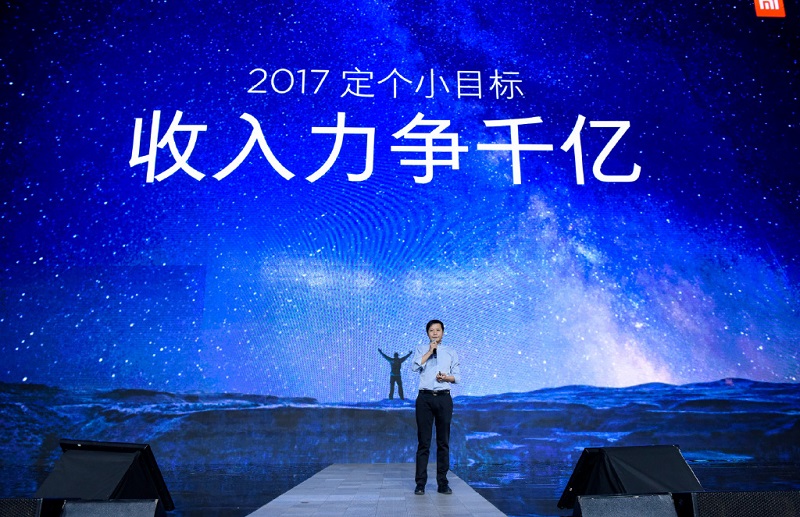 Xiaomi has set new targets for 2017. The Chinese smartphone maker has revealed that it is targeting more than 100 billion yuan ($14.5 billion) in revenue in 2017. Xiaomi Chief Executive Lei Jun said "the worst is over" and touted 2016 as a "make-up year".
Xiaomi which is valued at over $45 billion had a difficult 2016 due to severe competition from Huawei, Oppo and Vivo. The company said it tweaked several business areas, increased its offline retail presence and pushed for more overseas business. Lei said Xiaomi was among the top three in India with sales of over $1 billion and that revenue from its smart hardware ecosystem exceeded 15 billion yuan while the online revenue also doubled. However, he did not give any further details about this.
The company has opened 54 Mi Home retail stores to-date, three of which have passed 100 million yuan in gross merchandising volume. Xiaomi said it aims to open 200 more Mi Home stores in 2017, and a total of 1,000 over the next three years.