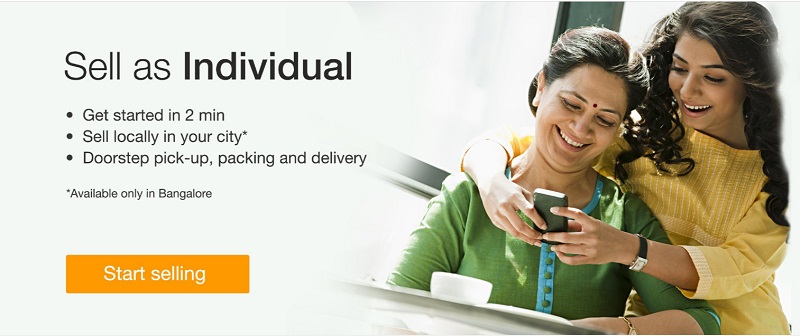 Amazon is getting aggressive in India and expanding into new ventures. After rolling out Prime and Prime video service, the US based e-tailer has now launched a new service that lets you sell used good on its platform. Dubbed as "Sell as Individual", the service is currently live only in Bangalore.
In order to sell a used product, you will have to upload a picture of the product, add product details and list it following which your product will be available for sale on Amazon India. When your product is sold, Amazon will get in touch with you via an email to schedule an appointment for a doorstep pickup. It will then pick up the product, pack it up and deliver it to the buyer. In case the product it returned by the buyer, Amazon will ship it back to you, at no charge. The money from the transaction gets deposited to you bank account and Amazon will notify you via an email about the same.

Amazon will charge Rs. 10 for per item value below Rs. 1000, Rs. 50 for per item sold valued between Rs. 1000-Rs. 5000 and Rs. 100 for per item sold valued above Rs. 5000. Users can sell used products from various categories like electronics, laptops, phones, fashion jewellery, women's apparel, books, watches, mobile accessories, computer accessories and peripherals.
Amazon is also offering Rs. 1,000 as Amazon Pay balance, if you sell five books, video games, movies, or music; or, if you sell one mobile phone, tablet, or laptop. The Amazon Pay balance will be credited within 30 days of expiration of the offer period that is valid till January 15, 2017.