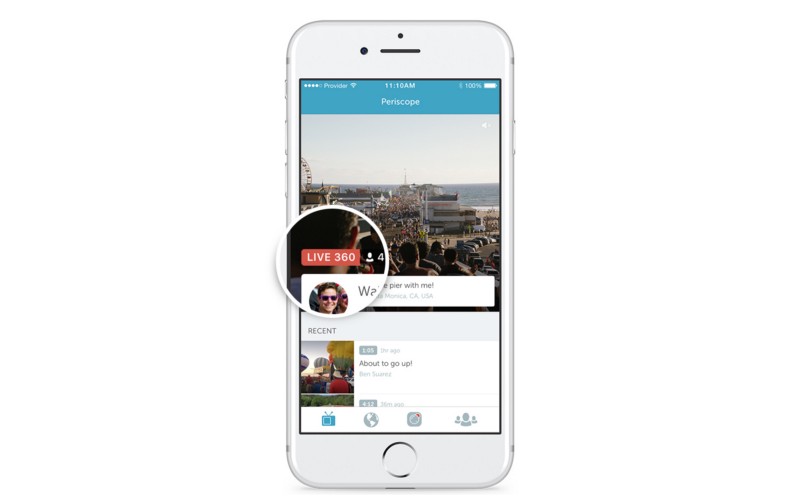 Twitter has introduced live 360-degree video streaming on Periscope. Users will now be able to watch 360 degree live broadcast videos from its apps and website right from their Twitter stream.
Videos highlighted with a LIVE 360 badge can be seen by moving your phone or swiping the screen while watching it live. Everyone on Twitter and Periscope can watch live 360 videos however currently only select partners can go live in 360 via Periscope. Twitter said it will be rolling out its 360 video feature to more users in the coming weeks.
[HTML1]
Periscope wrote in a blog post,
With 360 video on Periscope, you can experience moments with the broadcaster and take a look around — it's one step closer to actually being there. Starting today, you'll be able to join live 360 videos on Periscope and Twitter from some incredible broadcasters — getting front-row access at exclusive events, traveling to places across the globe, and getting up close with well-known personalities.
Facebook already has 360 degree video support.