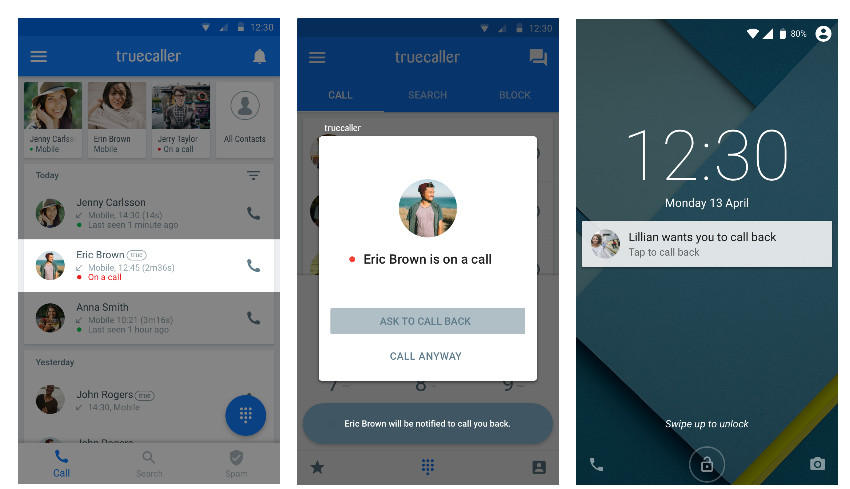 Truecaller updated its Android app recently to version 7.82 that added new Call Me Back (CMB) feature that ensures that at any given point of time, when one user tries to reach another user from their Android smartphone and gets to see if the person they had called is either busy, non-reachable or the call getting rejected for some reason, there is a suitable and smart alternative to close that call positively in very immediate future.
New features in Truecaller for Android v7.82
When you call a friend who is busy or on a call, Truecaller can notify them to call you back.
Get reminders for forgotten missed calls so you don't forget to return important calls
Regarding the new feature, Truecaller said:
The update reflects Truecaller's consistent innovation and commitment to make communication safer and more efficient for the users. Furthermore, such a feature is something that the telecom service providers have been aiming to aid their last mile call completion challenges for quite some time caused either by less than ideal network connectivity or call congestion / congested network. But with Truecaller clearly occupying the users native dialer space on their smartphone, the company with this new feature targets to close this gap really faster.