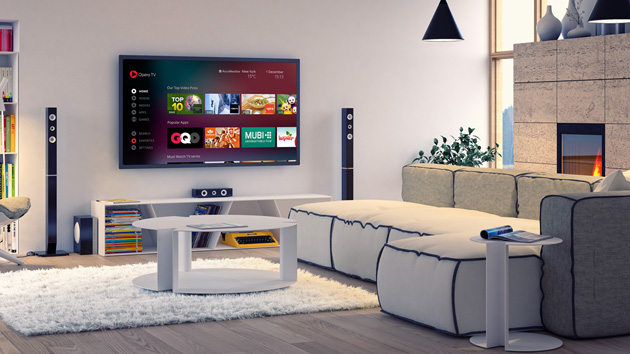 Opera has announced that Moore Frères, an investment holding company has acquired a majority, controlling stake in Opera TV. If you don't know, Opera TV is an independent developer of cloud and embedded software that enables the TV and media industry's transition to over-the-top (OTT) content, whereby video can be streamed directly to consumers' living rooms via the Internet, to devices such as Smart TVs, Blu-ray disc players, set-top boxes and video game consoles.
Opera TV's major customers include consumer electronics companies such as Sony, Samsung, TiVo, Verizon, and Sagemcom, and it serves customers across the globe in Asia, Europe, North America, and South America.
Aneesh Rajaram, who served as general manager of the Opera TV Business Unit since taking over in 2013, will continue to lead the business as Opera TV's CEO post transaction.
Commenting on the acquisition, Martez R. Moore, chairman and CEO of Moore Frères, said:
Consumers are increasingly demanding Internet content on their TVs and Opera TV is well-positioned as the leading independent provider of software for this fast-growing space. Opera TV's suite of products allows TV and set-top-box manufacturers to add the technology and capability to stream the Internet to the most important and largest screen in the home. We look forward to partnering with the Opera TV leadership team to accelerate growth by expanding into new, high-growth adjacent segments, and to further strengthen its leadership position in the entertainment ecosystem.
Lars Boilesen, chief executive officer of Opera Software ASA, said:
Moore Frères has impressive TMT and operational expertise that will help Opera TV expand its offering and serve a broader array of customers worldwide. The Opera TV business has significant potential to drive continued innovation and unlock the full potential of the connected TV. We are pleased to retain a minority stake in order to benefit from the company's continued growth and success.