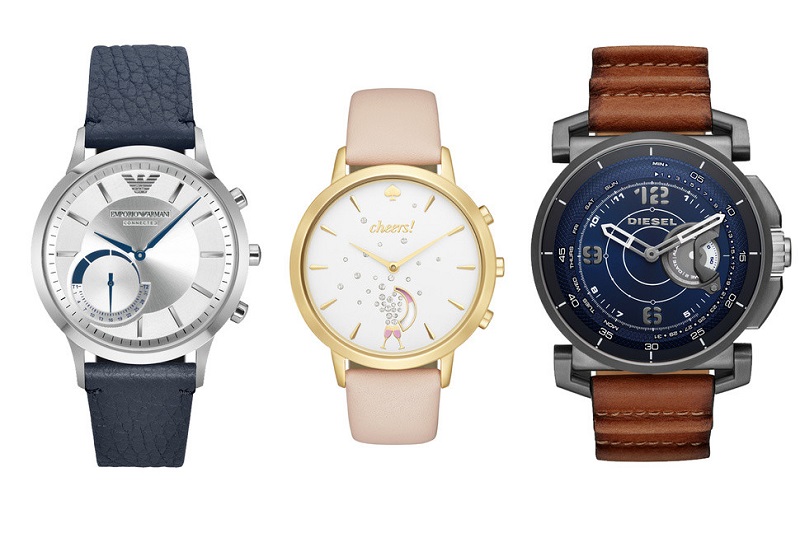 Fossil has expanded line of hybrid smartwatches with new models from Diesel, Armani and Kate Spade. The company launched all the new models at Baselworld 2016 event. All these models sport analouge look but come with a number of smartwatch features such as activity tracking, sleep tracking, message notifications and more.
All of these watches sport 22mm watch cases and come with its own app for Android and iOS. The Emporio Armani Connected hybrid smartwatch collection will be available in Black, Gunmetal, Rose Gold, and Stainless Steel finishes. Meanwhile, Kate Spade is available in three models – Rose gold and black, Silver and Gray, Gold with pale pink. The collection comes with 18mm strap and the watches are water resistant. Finally, DieselOn Time watch comes in a stainless steel casing and can be bought with five different color options for its strap.
Emporio Armani Connected watches are available starting at $245 while prices for Diesel Timeframe start at $225. Pricing for the Kate Spade Metro Grand collection starts at $250.