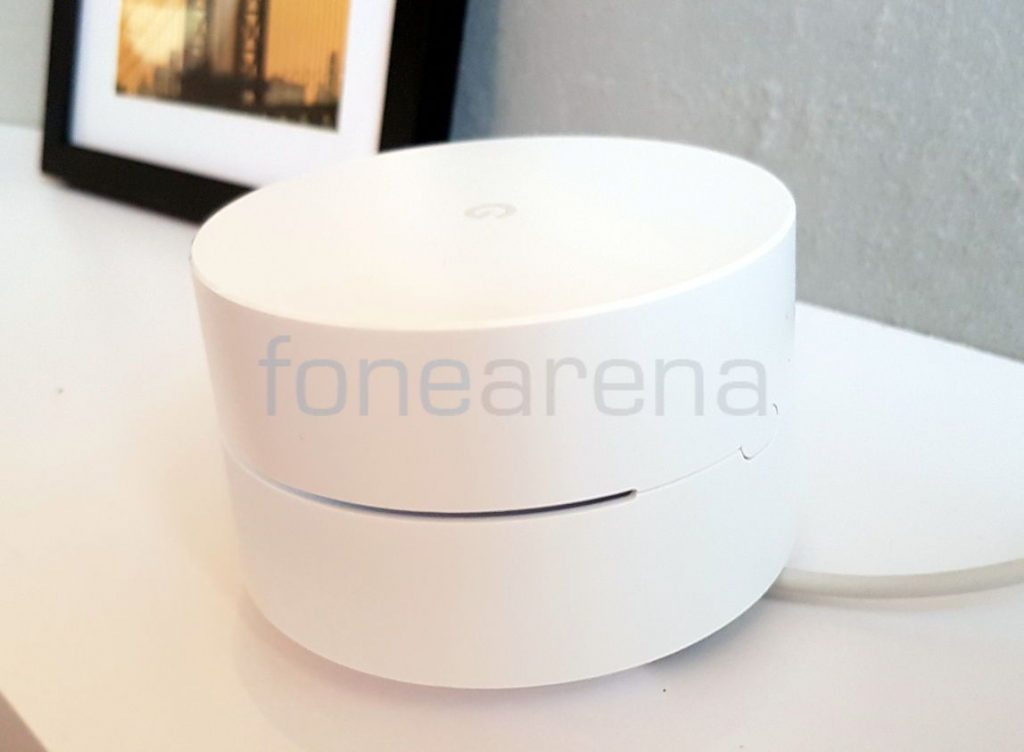 Google introduced smart WiFi router last month that is specifically designed to provide fast Internet connection for the users across you home. Google take cues from the increasingly popular mesh technology to design the Google Wifi.
Basically, a mesh network is a group of routers that communicate wirelessly with each other to create a single Wi-Fi network that provides overall connectivity.
In an attempt to see its performance, the search engine giant asked Allison USA, a third-party testing company to put Google Wifi against Eero and Luma, who uses the same mesh technology.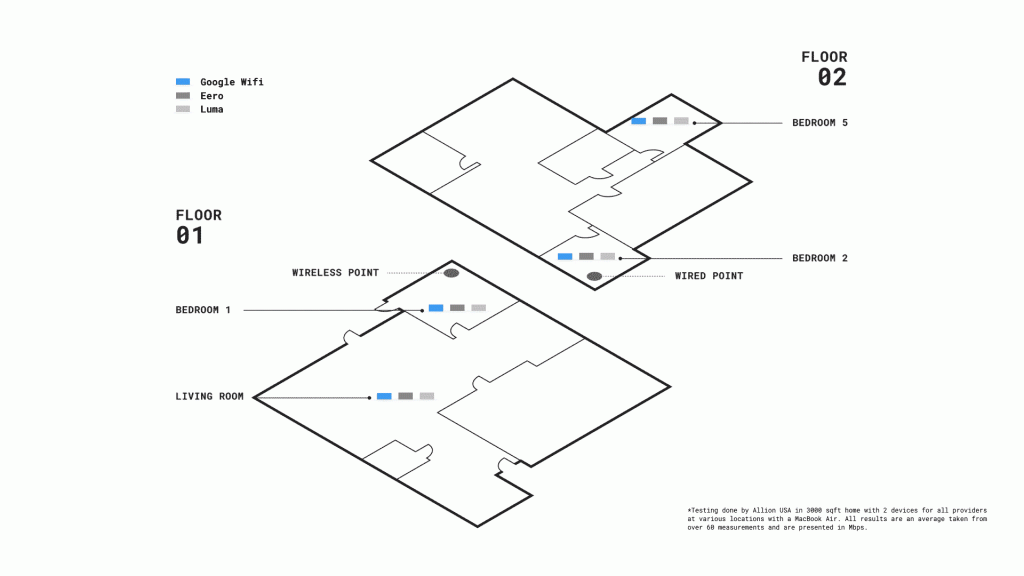 In the test, Allison connected two units from each system in a 3,000 square foot, two story home and tested Wi-Fi speeds at four different location.
According to the test, Google Wifi topped the result with fast and reliable WiFi speed at various locations. For instance, when tested in an upstairs bedroom, Google WiFi is 23 Mbps faster than Luma, and five times faster (185 Mbps) than Eero.
Google Wifi is now available for pre-order at $129 (approx Rs. 8,800) for single Wifi point that covers 1,500 sq ft and $299 (approx Rs. 20,500) for three pack that covers 4,500 sq ft. The shipping will start on December 6.
In a blog post, Google said
Simply put, not all Wi-Fi systems are created equal. We're confident that Google Wifi can deliver better, faster Wi-Fi to your home, no matter what its shape or size. And since we care so much about ensuring you get the best coverage, Allion will continue to test Google Wifi against other mesh products over the coming weeks.