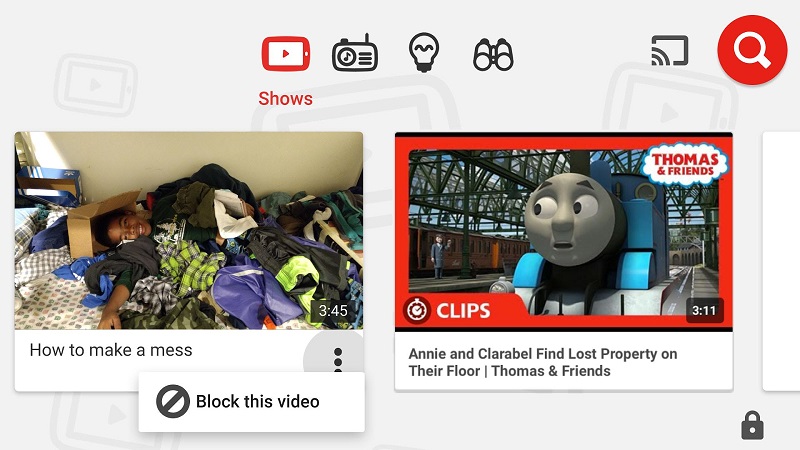 YouTube launched YouTube Kids in February following which it landed in India earlier this month. Now the app is improving parental controls which will give them the ability to keep a tab on the type of content their children can watch on YouTube Kids.
First up, parents can now block videos and channel by signing into the app. In order to block a video they will have to tap on the three dots menu button present on the right side of a video and select the block option. Parents will have to send a parental consent email to sign in to the app. As you have signed in YouTube Kids app, the videos and channels you block in YouTube Kids will remain consistent across all your devices. The app also allows parents to unblock all restricted videos or channels at once.
YouTube Kids app gets a built-in timer that lets parents limit kids' screen time and alerts your child when the session is over. The app also gets support for TV, using Chromecast, Apple TV, game consoles or a smartTV. Finally, with the latest update parents can now select from three general age groups (preschool, school age or all kids) making the initial home screen reflect videos that may interest children in that age range.
The parental controls will be available in India along with the United States, Canada, Australia, New Zealand, Argentina, Colombia, Mexico, Chile, Peru, Brazil, Nigeria, Kenya, South Africa, Ghana, Uganda, Zimbabwe, Tanzania, Malaysia, Philippines and Singapore.
YouTube Kids –  Android and iOS