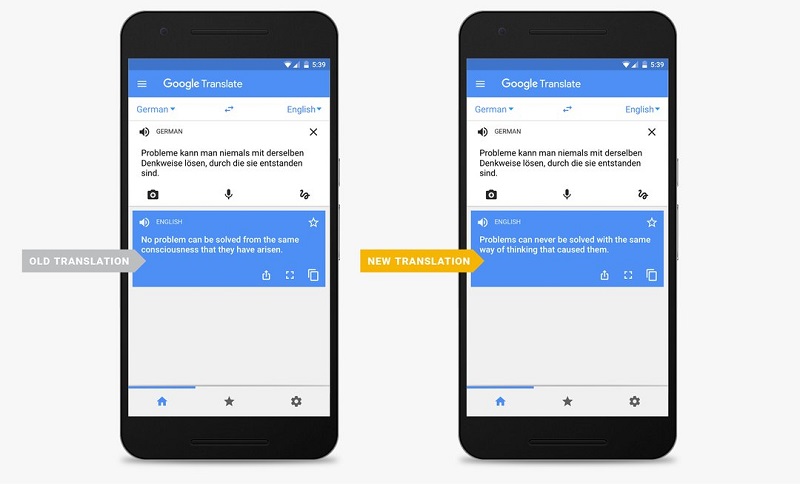 Google Translation is getting a major updated with new Neural Machine Translation (NMT) which translates whole sentences at a time instead of piece by piece.
Introduced in September, NMT aims to reduce translation errors across its Google Translate service by between 55 percent and 85 percent. The translation is more accurate as if it is being translated by humans. Google is putting Neural Machine Translation into action with a total of eight languages to and from English and French, German, Spanish, Portuguese, Chinese, Japanese, Korean and Turkish. The company says these represents the native languages of around one-third of the world's population, covering more than 35% of all Google. Google aims to use Neural Machine Translation to all 103 languages.
Google also announced public cloud service that offers Machine Learning APIs that make it easy for anyone to its machine learning technology. The Google Cloud Platform is making the system behind Neural Machine Translation available for all businesses through Google Cloud Translation API.