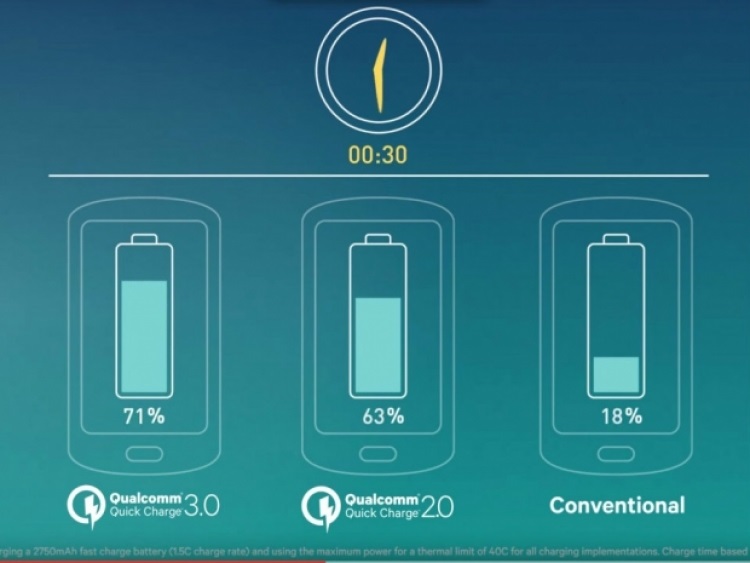 Qualcomm Snapdragon 830 SoC is said to support Quick Charge 4.0 with fast charging speeds of up to 28W, according to a latest report from Fudzilla. This will be Qualcomm's most powerful fast charging solution till date.
In comparison, Quick Charge 2.0 and 3.0 supported max charging rates of 18W. Quick Charge 3.0 which is a feature in many flagship Android devices of 2016, currently allows smartphones to be charged four times faster than regular charging technology. The report according to its sources said that the new charger is expected to support configurations of up to 5V/4.7A~5.6A, 9V/4A. Qualcomm has developed a new technology called Intelligent Negotiation for Optimum Voltage (INOV) which identifies how much power the battery can handle at that particular moment and lowers and raises it as required to prevent overheating.
The first Snapdragon 830 device is expected to be launched in Q1 2017 which means we will know more details about Quick Charge 4.0 by that time. As per earlier rumors, Snapdragon 830 is said to come with support for up to 8GB of RAM.