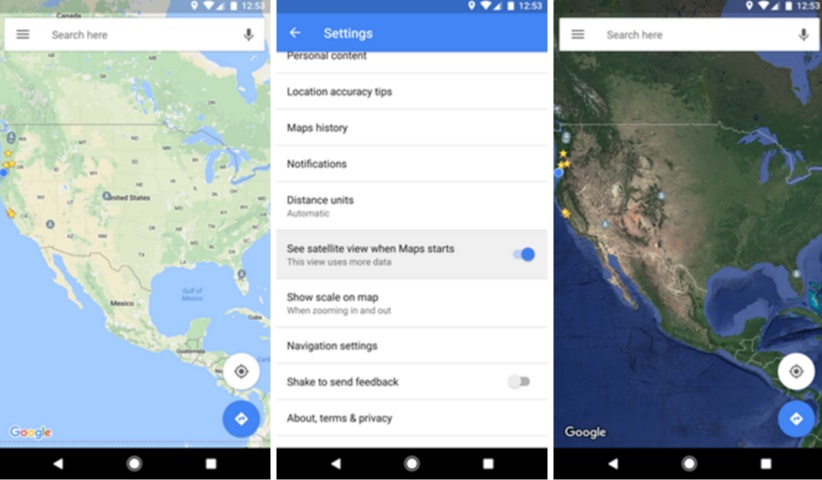 Google Maps has added a new features to its Android beta version. The  v9.41.0 will come soon but the beta version app is out now.
First up, users will now get an option to start Google Maps in satellite mode by default. They can enabled this feature automatically with a new toggle in Settings. So next time when you open Maps, you will see it in satellite mode. Secondly, the update add "on these lists" section for select restaurants. At the time of viewing listings through Google Maps, you will see a selection of websites that include the location. The links are collections that might showcase similar places and give you an idea about recommended dishes at the restaurant you plan to visit.
Finally in the latest version, Google makes it simpler to add "stops" to a certain route. The new update is expected to hit the Play Store in a few days but if you don't want to wait you can download the APK.