Apple  might have sold a record number of the iPhone 4 devices but the Antenna problem is still not over. Apple admitted Reception issues with an official statement last month. While Apple claims that the problem would be fixed by a software update many have questioned if it was a hardware issue. Now Consumer Reports which is an independent Consumer body has tested the iPhone 4 in its labs and has concluded that the iPhone 4 design indeed has a problem.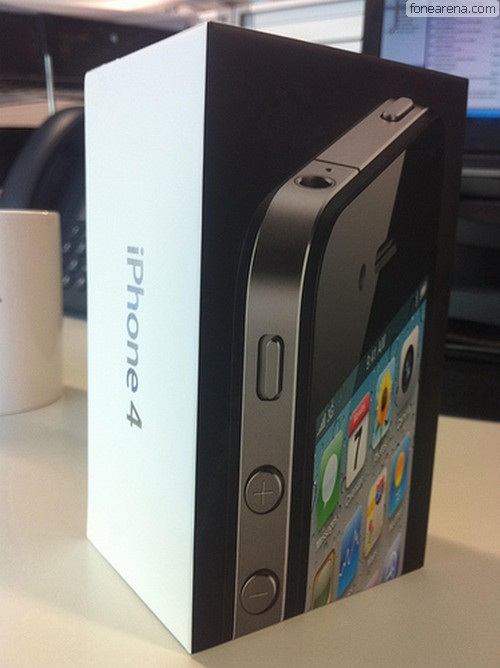 They tested 3 iPhone 4's purchased from independent New York retailers and tested the device in a controlled environment in their labs and confirmed the the device has design problems which might weaken reception causing dropped calls. Other devices tested were the iPhone 3GS and the Palm Pre which did not show any similar issues.  The tests also show that AT&T might not be the culprit for the signal problems.
And as a result , they are not recommending users in USA to buy the iPhone 4
The iPhone scored high, in part because it sports the sharpest display and best video camera we've seen on any phone, and even outshines its high-scoring predecessors with improved battery life and such new features as a front-facing camera for video chats and a built-in gyroscope that turns the phone into a super-responsive game controller. But Apple needs to come up with a permanent—and free—fix for the antenna problem before we can recommend the iPhone 4.
Here is a video from Consumer Reports about the issue
And this what the about page of the Consumer Reports site says
Consumers Union (CU) is an expert, independent, nonprofit organization whose mission is to work for a fair, just, and safe marketplace for all consumers and to empower consumers to protect themselves. The organization was founded in 1936 when advertising first flooded the mass media. Consumers lacked a reliable source of information they could depend on to help them distinguish hype from fact and good products from bad ones. Since then CU has filled that vacuum with a broad range of consumer information. To maintain its independence and impartiality, CU accepts no outside advertising and no free samples and employs several hundred mystery shoppers and technical experts to buy and test the products it evaluates.

CU publishes Consumer Reports, one of the top-ten-circulation magazines in the country, and ConsumerReports.org, which has the most subscribers of any Web site of its kind, in addition to two newsletters, Consumer Reports on Health and Consumer Reports Money Adviser.
The report also advises current iPhone 4 users to use duct tape to cover the lower left portion of the iPhone 4 to tackle the problem.
But the irony is that despite such issues the iPhone 4 is selling like hot cakes in markets it's available for purchase and most shops are out of stock. We played with the iPhone 4 and did not experience any such reception issues.