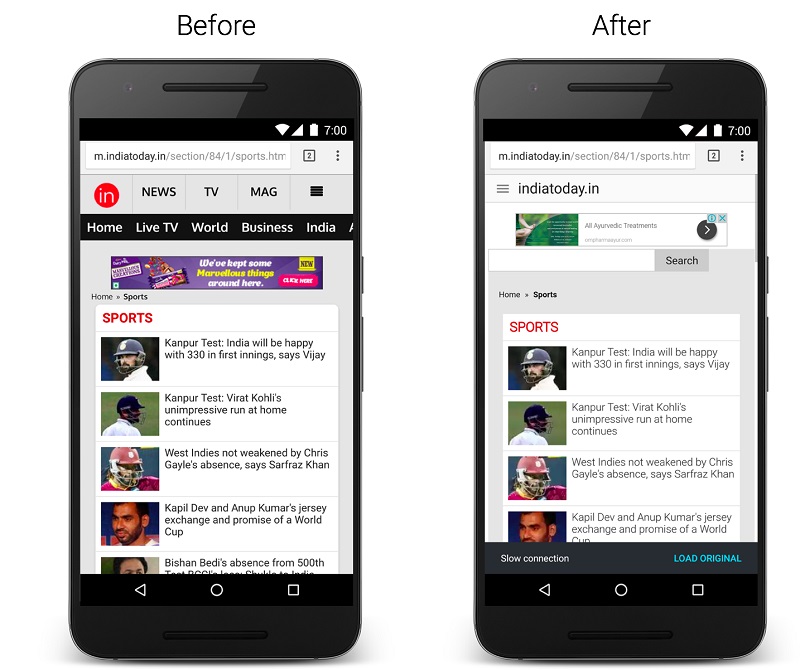 Google has updated Chrome for Android with new features that aim at improving the browsing experience. The company has expanded the data saving feature to videos and has introduced new features for downloads and content discovery.
Chrome had introduced Data Saver on Chrome which compressed images and text thereby saving up to 60% of your data. Google has expanded the
same technology to videos, which allows you to save up to 67% of your data when viewing MP4 format videos through Chrome. The company claims that the data saving tech in India alone is already saving 138 TB of data on video in a single week which roughly translates to 14 years of HD video. The Data Saver is also getting smarter as it will automatically optimize HTTP websites to their essentials when you are on a slow connection. Google claims these optimized pages save up to 90% of your data and loads 2 time faster.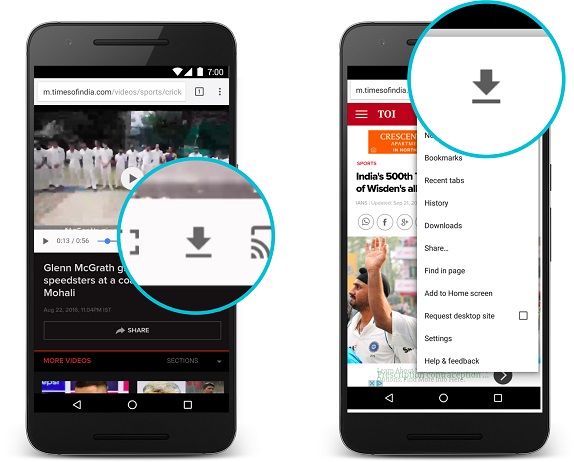 With the latest update, users can now download web page, music, picture, or video on Chrome by simply tapping just the download button to save for later. If the connection drops during download, Chrome will automatically resume it saving you from restarting the download. You can now access all media content like trailers, books, articles and others at one place and check them out while you are offline. Downloads are now available on Chrome Beta and will be available soon for Chrome users everywhere. Finally, users will be able to easily discover fresh content that will be recommended for you considering your browsing history and habits.