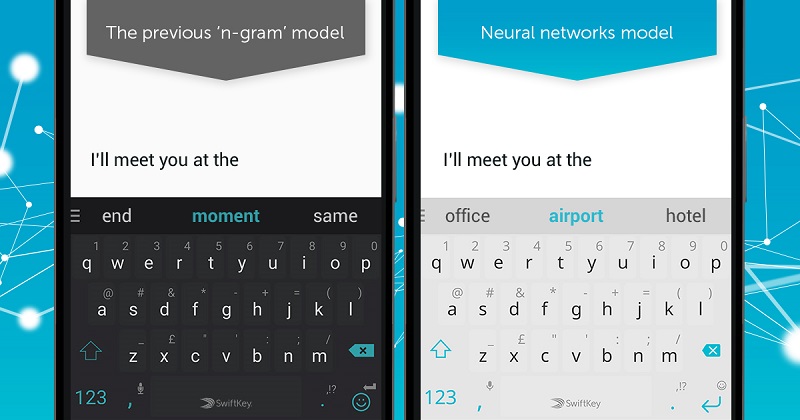 SwiftKey has announced that its popular Android keyboard will be powered by neural network. The stable version of SwiftKey keyboard for Android will now sport features from Neural Alpha keyboard that was launched last year in October.
The artificial neural network aims at providing better word predictions and makes smarter and meaningful word suggestions in the context of your sentences. SwiftKey said that it will roll out neural networks in US English and UK English language models and more languages.
The Neural Alpha keyboard takes into consideration entire sentences instead of only two or three words at a time which gives it an ability to better predict what you are planning on saying. In comparison the current SwiftKey keyboard uses the 'n-gram' model to deliver next word predictions.
httpv://www.youtube.com/watch?v=iLsPqEc46xk