Corning Incorporated today announced Gorilla Glass SR+, the company's latest glass for wearable devices. "This is designed to endure bumps, knocks and scrapes wearables encounter while maintaining the optical clarity and touch sensitivity required for on-the-go connectivity, says Corning.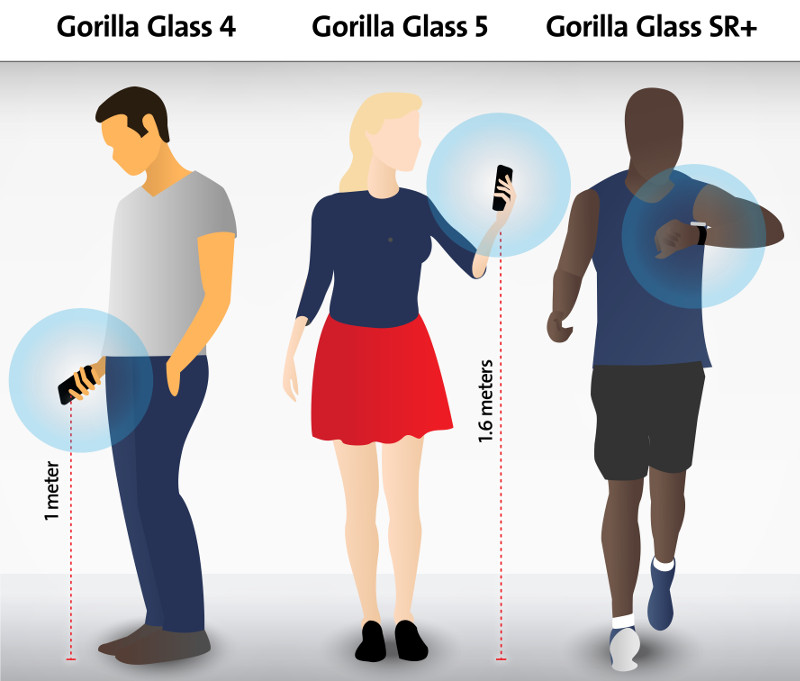 Corning Gorilla Glass SR+ in its lab tests delivered up to 70% better damage resistance against impacts and 25% better surface reflection compared to other protective glass materials, says the company. Better optical performance promises longer battery life and improved outdoor readability.
Corning Gorilla Glass SR+ is now commercially available and is expected to be used in wearable devices such as smartwatches that are coming later this year.
Commenting on the new glass, Scott Forester, director, innovation products, Corning Gorilla Glass, said:
In early 2015, Corning launched Project Phire with the goal of engineering glass-based solutions with the scratch resistance approaching luxury cover materials, combined with the superior damage resistance of Gorilla Glass. Corning Gorilla Glass SR+ delivers a superior combination of properties that is not available in any other material today – it is in a class of its own.