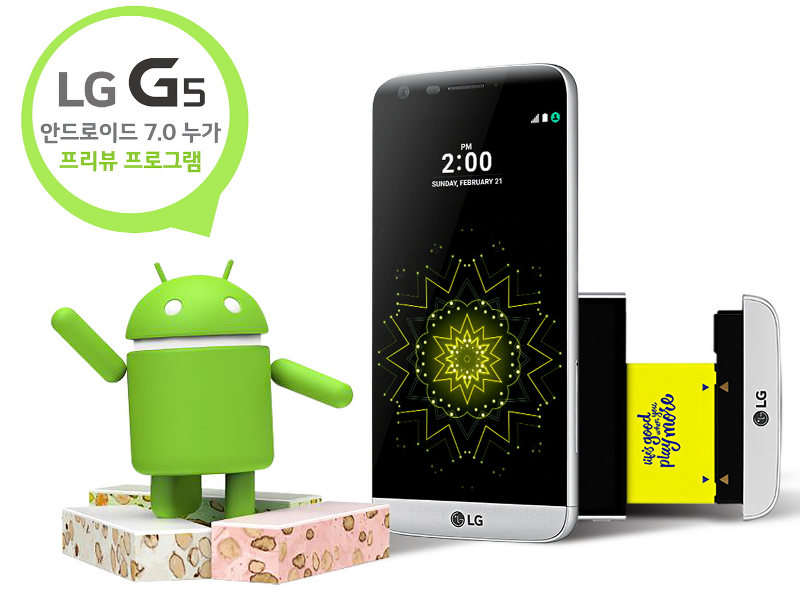 LG has started a new preview program for G5 users in Korea on LG U+ network that would let them experience Android 7.0 (Nougat) early. This preview program will be available only for 2000 testers those who applies for the program based on first-come, first-served basis starting today, August 16th.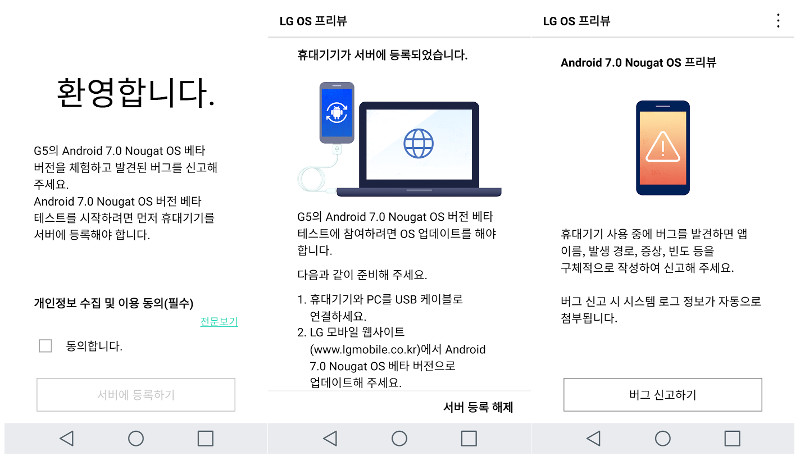 Interested users can download the LG OS preview app from the Play Store, follow the procedure and download the preview release of Android Nougat through the PC suit.
Preview Program participants can offer feedback easily and the bugs will be addressed when it pushes out the final release. LG will announce the stable Android 7.0 (Nougat) roll out for the G5 officially in the coming weeks once it is ready.
Samsung recently announced that it will start rolling out Android 7.0 (Nougat) update for its smartphones in two or three months. HTC confirmed Android 7.0 update for HTC 10, HTC One A9 and the HTC One M9 but it did not provide any time frame for the roll out. Other OEMs are yet to confirm the smartphones that will get the Android 7.0 (Nougat) update that is expected to roll out for Nexus smartphones by September.