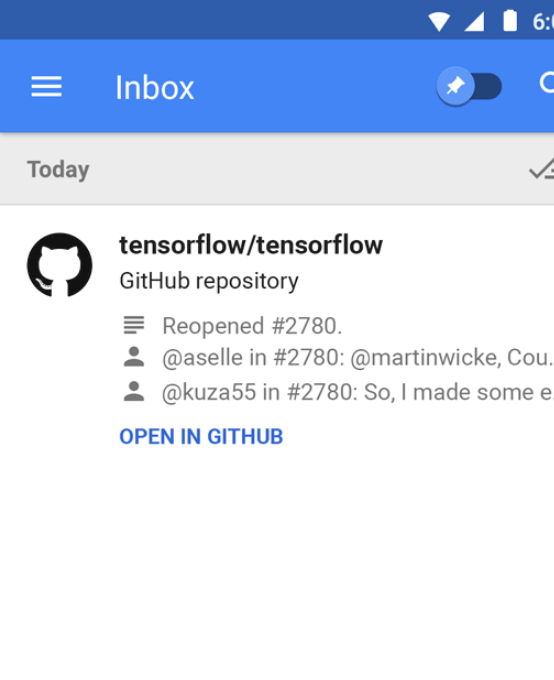 Inbox by Gmail has received an update that helps you organize your email and improve productivity. Google is adding a bunch of integrations for Inbox including Trello, Github, Drive and so on.
Users will now get regular updates from Trello (project management application) and Github to improve email notifications. Inbox will get a summary of what is new with your Trello projects while Github users will get a summary of code changes and filed issues for each repository. Inbox is now making your alerts more like a newsletter and will keep rolling summary of your Alerts that can be clicked on for more information. You can swipe bundled notifications to the right to mark as "Done" and archive them all.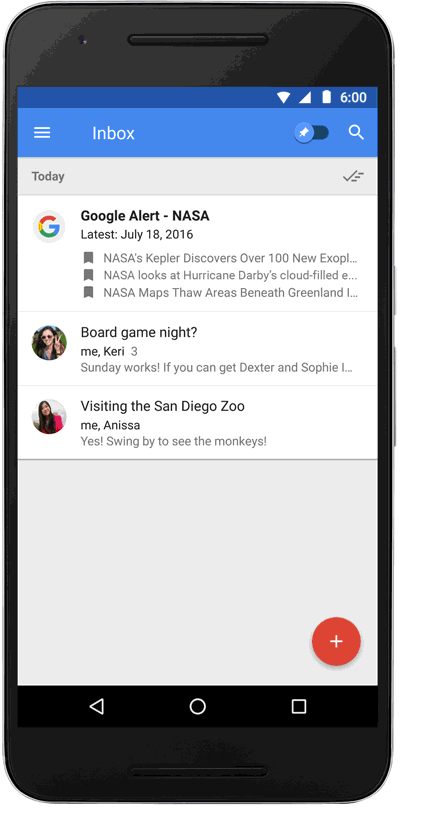 Finally, the Google Drive integration will add the ability for users to insert Drive links directly in emails as well as save files you receive in emails to Drive. Google says you can also adjust permissions for the Drive links you insert. The update also lets you drag-and-drop contacts within email fields on the web.
The latest updates are available for Inbox on Android, iOS and the Web.