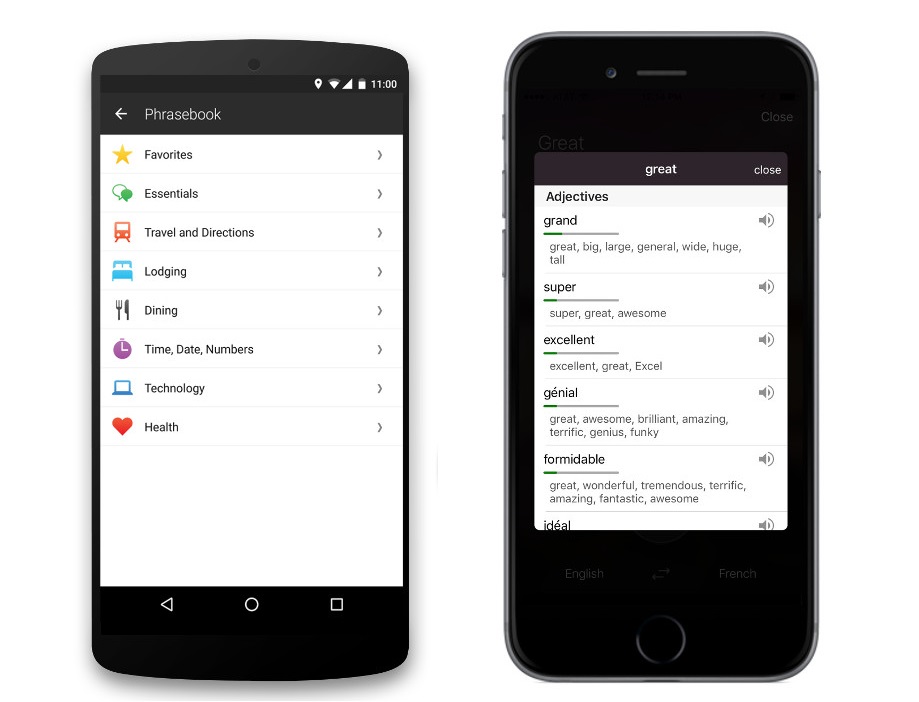 Microsoft has updated its Translator apps with two new features for quicker and improved communications. Dubbed as Phrasebooks and the Bilingual Dictionary, the features are available on Microsoft Translator apps for iOS, Android, and Amazon Fire.
Phrasebooks will help you find the sentence, phrase, or words in a language which you don't know or are not entirely comfortable talking in. The feature offers phrases quickly sorted by topic and you can save the ones that can be used often to a Favorites screen. After finding out the phrase you need you can display it full screen so that it can be read by the person you are trying to communicate with, or even play the word or phrase aloud in its native accent if the language is supported by our text to speech technology. You can even share the translation using your messenger, social media or email apps, or copy and paste it to use in another app.
Next up, the Translator app is also getting a new bilingual dictionary that displays alternative translations to or from English, examples of words in context to help you choose the perfect translation and even provide an example of translated sentences using the word.
The feature has been available in Translator for Bing since March, and is now available in the Microsoft Translator apps. For example, let's say you are translating the sentence, "That's great!" into French. The English word "great" could mean many things– excellent, glorious, large, etc. so there might be several different ways you could translate it. Using the Bilingual Dictionary you could quickly see a list of alternative translations to the word "great" to come up with the perfect way to say exactly what you mean. "C'est super!
Microsoft had launched the Translator apps for Android and iOS in August last year.
Microsoft Translator app – Android, iOS and Amazon Fire