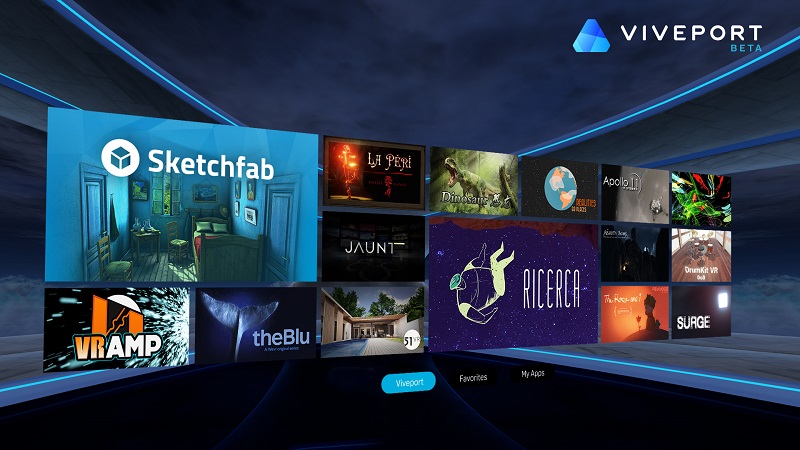 HTC has announced that it is working on a dedicated app store for VR content and experiences. Dubbed as Viveport, the VR app store is aimed at Vive headsets that will be launched later this year.
Viveport will feature content across new categories for VR–like information, edutainment, social media, 360˚ video, news, sports, health, travel and shopping. The upcoming release will also introduce an update to Vive Home, which is HTC's personal and customizable virtual space with interactive widgets and more. HTC says the Viveport store will be available in Vive headsets, web browsers, the PC app and also on the mobile app.
The company said that the developer beta will be available in a few weeks, and consumers in 30 countries will be able to browse immersive experiences in the store later this fall. We will be inviting both the creator community and Vive users to Viveport as the destination to discover, create, connect, watch and shop for the things they love and need in life.
Rikard Steiber, Senior Vice President of Viveport, HTC, said,
We believe equal access to virtual reality experiences will make the world a better place for people and enterprises alike. Viveport will play an important role in giving access to virtual reality experiences that will enhance our daily lives and the way we connect with friends and family. The Vive team and our customers cannot wait to see what new experiences will be shared by our partners in the developer community.