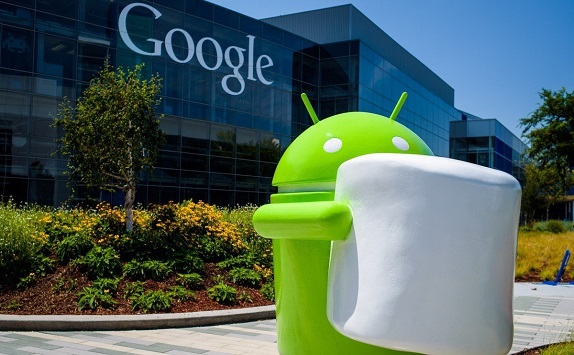 Google has updated Android's Platform Distribution chart for the month of August. Android Marshmallow adoption has finally crossed 15%, up from 13.3% in July. It is now present on 15.2% of all Android devices. Marshmallow had debuted the distribution chart in November 2015 with a share of 0.3% that was 0.7% earlier in January.
Lollipop adoption continues to increase and is at 35.5%, up from 35.1% since last month. KitKat continues to decline and is at 29.2%, down from 30.1%. Meanwhile, Jelly Bean (v4.1 to v4.3) is still bigger than Marshmallow and is present on 16.6% of all active Android devices. Older versions of Android Ice Cream Sandwich and Gingerbread are at mere 1.6% and 1.7% respectively. Finally, Froyo is at 0.1%.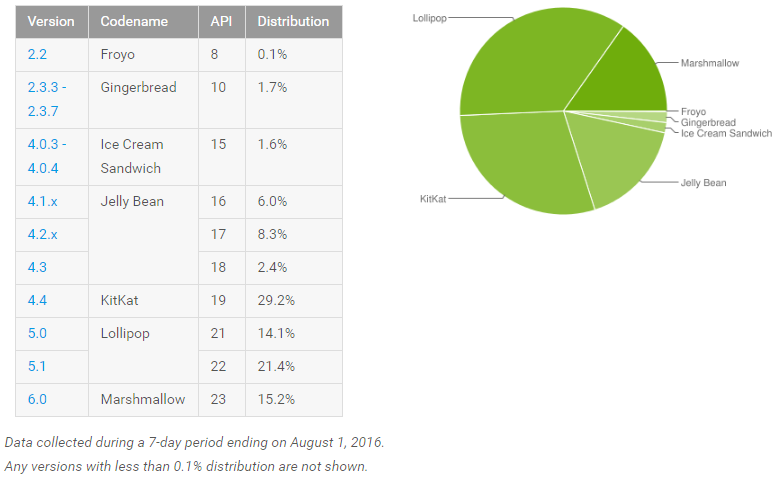 Google is expected to launch Android 7.0 Nougat next month and it is good to see that finally Marshmallow has crossed 15% mark.