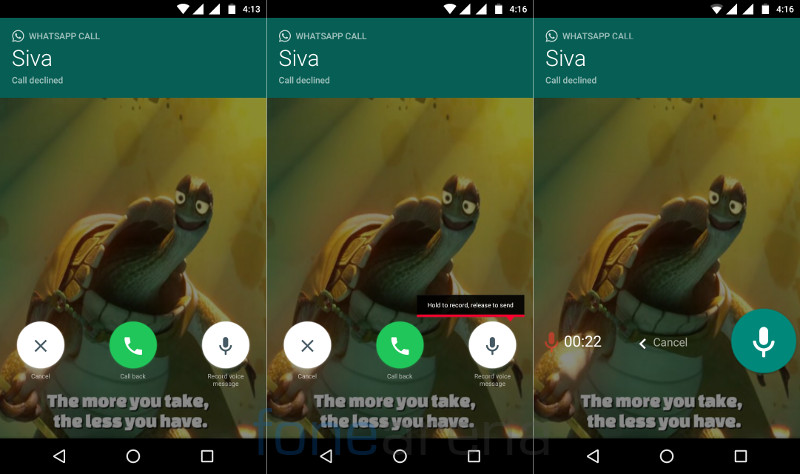 WhatsApp beta for Android recently received a new font. Now, a new update is bringing a couple of calling features to the popular instant messaging platform.
WhatsApp beta for Android version 2.16.189 is getting call back and voicemail feature. Now, when users call someone on WhatsApp and if the recipient declines or does not pick the call, the caller get a new screen showing three options – cancel, call back and record voice messages.
As the name suggest, the Call Back feature allows you to call back. This saves you from the need to go back two windows to call again. In case of the voice mail, the feature shows up as a regular voice message to the receiver. In order to record a voice mail you will have to simply tap and hold on the 'mic' icon. This works similar to the way audio message. After recording the voice message it will be shown in the chat conversation between you and the recipient.
In order to try the new features, you can sign up for WhatsApp Beta program.
[Update] – The call back and voicemail feature is now available on the stable version of WhatsApp on Android (v 2.16.229) and iOS version 2.16.8.
Srivatsan contributed to this post