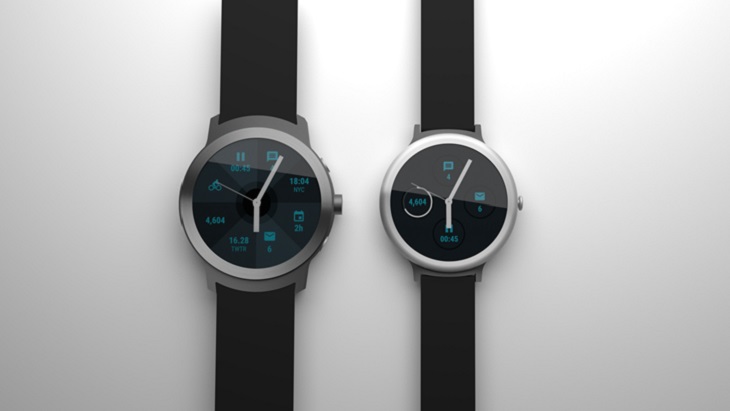 Just last week Android Police reported that Google is working on two Andorid Wear Smartwatches – Angelfish and Swordfish. Now, the website has released renders which offer a glimpse at a possible design of these smartwatches.
The renders are actually a "recreation" based on evidence from a reliable source. The larger of the two smartwatches is Angelfish which has a large crown button and two small buttons on either side of it.  The watch face looks like a new iteration of Google's new customizable faces in Android Wear 2.0.  As per earlier reports, Angelfish will be a sporty variant. It will supposedly have a 43.5mm diameter, 14mm thick and support LTE, GPS and heart rate tracking.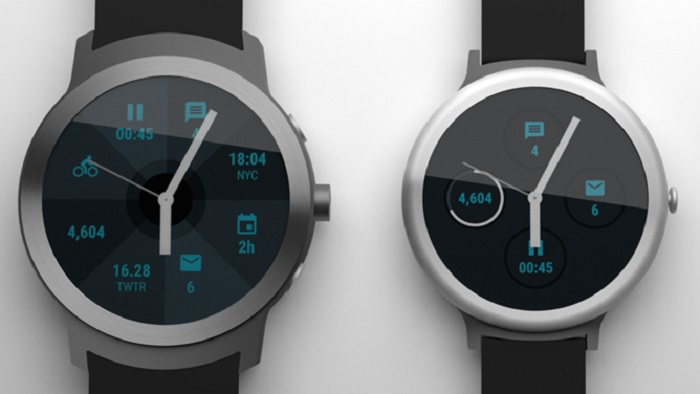 The smaller variant of the two, Swordfish has a simple and slimmer design. It sports a curved bezel with a small crown button on the right. The watch also has a black gap between where the watch body ends and where the visible display area begins. It has diameter of 42mm and a thickness of 10.6mm and will reportedly come in silver, titanium, and rose gold options.
There is no word about the what branding these watches will carry. It is expected that Google could announce its own Android Wear smartwatches some time after the Nexus devices are unveiled.